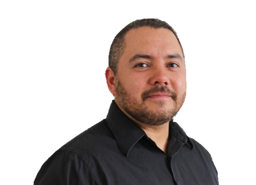 - August 25, 2020 /NewsNetwork/ —
Jonathan Low of JLow and Co LLC, a copywriter and content marketing expert based in Christchurch, New Zealand, announced the launch of a new marketing service for executive coaches. Through his digital marketing agency, Jonathan helps businesses leverage their existing content and expertise to reach a bigger audience and increase their revenue.
More information can be found at https://jlowandco.nz
In today's digital world, a documented strategy for sourcing, generating and following up on content is essential in order to remain competitive. The newly launched content marketing service at JLow and Co LLC is ideal for executive coaches who struggle with inconsistent traffic and leads, poor conversion rates and low quality leads.
Social media has surged in popularity over the past years and should thus be an important component of any company's overall marketing strategy.
According to Jonathan Low, executive coaches looking to increase sales and revenue can repurpose their existing knowledge and social media content. This is the fastest way to produce the marketing material and ads that attract their ideal clients without having to be incredibly creative.
By using this method, the team at JLow and Co LLC were able to reduce ad spend for clients by an average of 71% compared with industry norms. They can turn existing Podcasts, Youtube videos or written content into engaging micro content that help clients grow their brand, get more traffic, leads and sales from social media.
In a first step, the marketing experts will help businesses identify who their target audience is and what content they will find most attractive and useful. Then, they will modify the client's existing content and create new bite sized graphics, video snippets and written content pieces that are perfect for social media marketing, ads and blogs.
A spokesperson for the agency said: "We are experts at taking your existing content and expertise, extracting the gold and then creating content for the web and social media each month. And we know this type of content works."
Interested parties can find more by visiting the above-mentioned website or accessing https://www.jlowandco.nz/bite-size
Release ID: 88973890