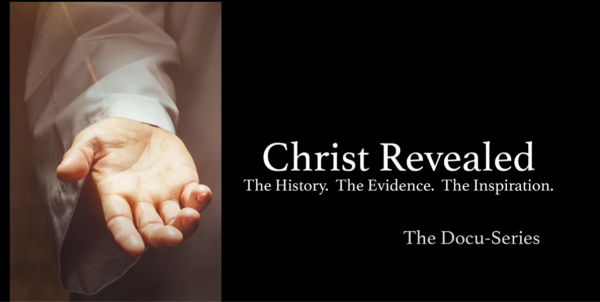 - December 8, 2020 /NewsNetwork/ —
Revealed Films announced the upcoming release of Christ Revealed, a historical Christian documentary film series. The online Christian docuseries features reviews of archeological and historical evidence for the resurrection of Jesus Christ and coverage of several sites central to the Christian faith.
More information about Revealed Films and Christ Revealed is available at https://www.ro20trk.com/FNX4R/2CTPL
Hosted by Dr. Patrick Gentempo, CEO of Revealed Films, the new nine-part docuseries will feature top experts in the fields of history, archaeology, philosophy, science, and theology. Featured presenters include Arkansas Governor Mike Huckabee, Christian apologist Sean McDowell, and J. Warner Wallace author of "Cold-Case Christianity".
Christ Revealed is now available for a free viewing for 9 days starting December 15. Viewers will receive access to a new episode for 9 days with free access for 24 hours. The film features coverage of Biblical sites including the Garden Tomb of Christ, the Mount of Beatitudes, Capernaum, the Church of the Holy Sepulcher, and the Pool of Siloam.
Created to inform, educate, and inspire, Christ Revealed presents the historical evidence for the life, crucifixion, and resurrection of Jesus Christ. The series includes tours of archaeological and present-day sites of Christ's miracles presented by scholars, Israeli archaeologists, and Christian apologists.
The Christ Revealed series seeks to showcase the Judeo-Christian worldview and offer a scientific, scholarly, and accessible way to understand the central tenets of the Christian faith.
According to a spokesperson for Revealed Films, "We are excited to announce Christ Revealed, a documentary film series that uncovers new evidence about the death and resurrection of Jesus Christ. Join us as we document the history of Jesus and explore evidence for the crucifixion, the resurrection, and the tomb."
Revealed Films is headed by Co-founders Dr. Patrick Gentempo, a respected entrepreneur and wellness expert, and Jeff Hays, a filmmaker and serial entrepreneur. The studio has produced financial and health documentary releases including "Pain Revealed" and "Money Revealed". Revealed Films is headquartered in Park City, Utah.
Visit the link above to claim a free viewing of the Christ Revealed docuseries.
Release ID: 88988845