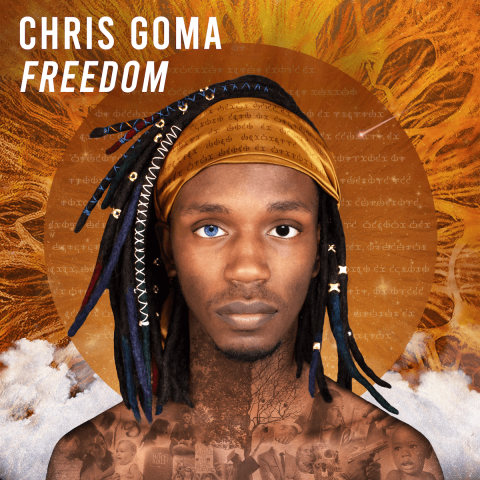 - January 12, 2022 /PressCable/ —
The up-and-coming music star recently decided to leave his record label and has since been traveling the world to find inspiration for a new EP.
More information is available at https://open.spotify.com/artist/4H1frcUKVjOlcXEZRiku5R
The multi-talented musician is releasing 'Freedom' at the end of January to celebrate his independence after leaving the label and having the opportunity to explore new avenues of music.
Coming from a musical family, Goma was playing music from a young age, picking up the guitar at age 7, playing the electric bass at 12, and writing his own songs at the age of 14. His musical career started in 2006, when Goma and his three siblings created a band, with the help of their father, playing a mix of African-inspired jazz, soul, and pop.
'Freedom' will be Goma's first independent music project, having visited 15 countries to finish the EP. The songs were written using influences from all of the countries that he explored: starting in Oakland, creating the vocals in Egypt, and finishing in Brazil.
Goma's many musical talents include songwriting, composing, producing, and playing a wide variety of instruments. He has previously released one album, 'Castle in the Woods', in 2020, along with a few singles. His first album features some of his most well-known songs, such as 'Athina' and 'Happiest Man in the World'.
His talents also extend to the technology world: Goma & business partner Jalal Ibrahimi built a financial services company, CoinCare, in 2021 that helped more than 2,500 small businesses get $50+ million dollars in funding. Goma is now working on a new project called OSIS to help other artists & entrepreneurs leverage the power of the blockchain & monetize their brands on a global scale.
Goma's music style brings together elements of rhythm and blues, hip-hop, funk, soul, jazz, and electronic music to create a unique sound from the roots of Rwanda, where his family is from. Visit https://www.instagram.com/9goma to find out more about his life.
He believes that traveling is vital for the creation of music, saying that "traveling has helped me learn more about others, and then internalizing that and relating to it, within myself instead of the other way around."
Interested readers can find out more and listen to Goma's music, including his new EP on the 18th, by visiting https://music.apple.com/us/artist/chris-goma/
Release ID: 89059853