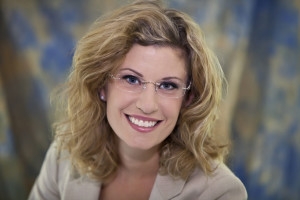 - July 1, 2015 /PressCable/ —
Thirty-one million Americans experience low-back pain at any given time. However, it isn't just adults who can benefit from a good chiropractor. Children can, too. That's why Dr. Vicki Dempsey of Chiropractic Solutions of Pensacola is proud to be one of more than 4,000 chiropractors worldwide to join the ICPA—an organization focused on chiropractic care for children.
"Being a member of the ICPA is an opportunity to be connected with the latest research, adjusting techniques and highly educated individuals in the field," Dr. Dempsey stated. "There isn't a greater feeling than being able to empower upcoming generations with the education they need to take a proactive approach to their health."
According to the ICPA, studies have shown that children who receive chiropractic care often sleep better, experience an improvement in behavior and attitude and have a stronger immune system. While most kids dread a trip to the doctor, Dr. Dempsey and her dedicated staff at Chiropractic Solutions of Pensacola have always taken pride in making sure their young patients feel right at home.
"We are very up front and friendly with the children and parents that come into the office," Dr. Dempsey explained. "We immediately explain that we do not have shots and that we are not going to hurt them while using stuffed animals to explain and educate."
One of the main missions of the ICPA is to engage and serve family chiropractors worldwide through research, training and public education relating to chiropractic care in pregnancy and throughout childhood. It is the oldest and largest non-profit organization of its kind.
From acupuncture to spinal curve restoration, Chiropractic Solutions of Pensacola is dedicated to treating their client's needs to the fullest and helping them live a better, more comfortable life. Dr. Dempsey along with her caring staff truly takes pride in their work.
"We do our best to keep a warm and friendly environment in the office where patients are encouraged to ask tough questions and get the answers they deserve," stated Dr. Dempsey. "Every day is a new adventure in the office because each patient that walks through the door is treated as an individual which makes coming to the office so enjoyable."
Release ID: 85708