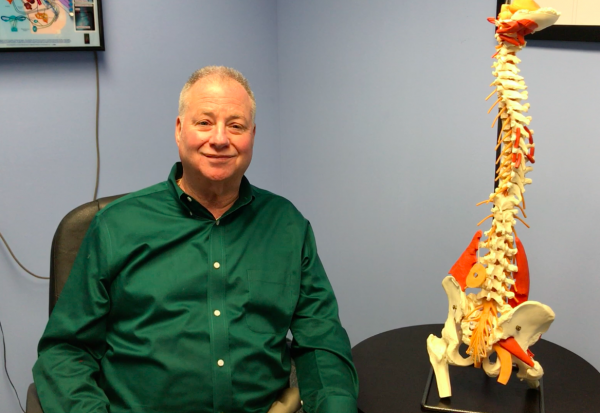 - May 4, 2017 /PressCable/ —
Dr. Joseph Licitra, DC has today been recognized for 35 years of distinguished chiropractic service to Clifton, NJ and surrounding cities such as Passaic, Nutley and Montclair. This recognition is, in part, a result of Dr. Licitra's work within the field of alternative medicine, specifically his work in helping hundreds of people reach maximum health and wellness. Through chiropractic adjustment and a specialty in kinesiology, Dr. Licitra has always had the unique ability to provide an added dimension of care to all of his patients suffering from conditions such as neck pain, upper and lower back pain, shoulder pain and sciatica.
Dr. Licitra has been involved in the health care world for 35 years, getting his start after a fateful visit to a chiropractor in which he was treated for a debilitating back condition. He not only made a full recovery without the need for surgery but walked away with a strong desire to pursue chiropractic medicine. In response to a question on the driving force behind his success, Dr. Licitra explained how it really boiled down to an innate desire to help people much like he was helped when he was younger and in extreme pain.
Reflecting on the recognition, Dr. Licitra is quoted as saying: "I'm very grateful for all of the love and appreciation I've received from many of my patients over the years. It's a privilege to have been given the opportunity to improve the lives of everyone who walks through my doors seeking much-needed relief."
In a recent one-to-one interview, Dr. Licitra reflected on other past achievements which helped build momentum towards the present day. Notably, one of the proudest was being asked to treat the New York Giants.
In the same interview, Dr. Licitra stated his intentions for the future. The primary goal for the next 12 months, Dr. Licitra states, will be finding a way to reach even more people who may never have considered chiropractic treatment as an option for many of their current ailments. Looking farther ahead, his aim is to help spread the word about the importance of chiropractic spinal adjustments, which is why he's currently been focusing on releasing educational content such as the following video about back and neck pain: http://www.nbc12.com/story/35262835/clifton-nj-chiropractor-says-back-neck-pain-often-attributed-to-desk-jobs.
When asked more personally about how he wanted to be perceived and remembered, Dr. Licitra said: "I'd want to be remembered by my expertise and above all, my genuine love and concern for all of my patients."
Dr. Licitra is currently offering free consultations to new patients which includes a manual muscle test, as well as an individually-tailored treatment plan. His practice welcomes many insurance plans such as Blue Cross Blue Shield, UnitedHealthcare, and Aetna. Those interested in booking an appointment can go to: http://visit.drjosephlicitradc.com/chiropracticpainrelief
Release ID: 193575