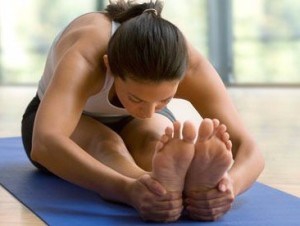 - May 18, 2017 /PressCable/ —
Chiropractic Care becomes more mainstream with tens of millions of patients trusting It. The number of Americans seeking chiropractic care has been rising every year. According to a 2015 report, 14% of American adults seek this form of treatment, up to 8% in 2012. At the same time, almost two-thirds of U.S. adults believe that chiropractic care is effective in the treatment of neck and back pain. As more and more Americans trust this treatment, there is a growing demand for certified and experienced chiropractors. Turner Chiropractic & Wellness, is a trusted and well-established Long Beach Chiropractor practice in Southern California.
Long-term commitment to health may lead to a better life. This Long Beach Chiropractor goes beyond normal treatment and follows a long-term approach to maintaining health. Dr Chris Turner said, "Over the years we have developed a principle for the long term approach to keeping our patients' health in good condition. Besides getting treated in our facility through chiropractic care, you will also receive the education required to heal yourself. Our treatment programs will also equip you with the knowledge to prevent future injuries." Dr. Turner along with his wife Dr. Janie founded the chiropractic practice back in 1986. "We follow a holistic approach of chiropractic care to improve the overall functioning of the system without the need for surgery or medication," he added.
This Long Beach Chiropractor begins with medical diagnosis of a condition to identify the root cause and determine the right course of chiropractic care treatment. The initial consultation is followed by orthopedic and neurological examination. An X-ray may also be performed, if required. There has been some misconception about chiropractic care in the past. The practice follows similar diagnoses procedures as with medical science. "We follow proper diagnosis to identify the cause behind our patients' problems. This helps us ensure high level of accuracy when determining the treatment course," the doctor explains.
Confidence is built through the fantastic chiropractic care treatment and services. "Decades ago when we began our first-class facility, many of our patients used to ask us about the effectiveness of the chiropractic care treatment. Today, all of our patients are already confident about the treatment we offer them," Dr. Turner said. "There has been a major shift in the way people perceive chiropractic care," he added. The Long Beach Chiropractor has a fully-equipped facility along with well-trained, courteous staff. The doctor claims to be able to treat all kinds of pains and injuries after proper diagnosis.
Release ID: 195688