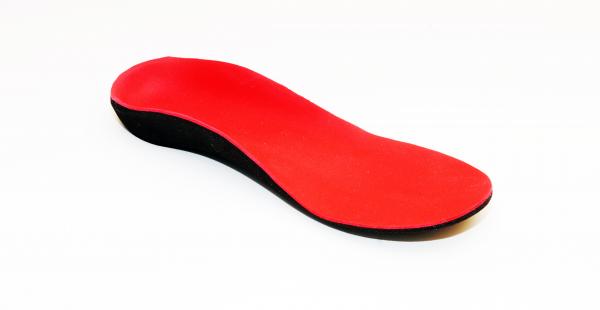 - October 30, 2018 /PressCable/ —
Chiromotion chiropractic clinic in Calgary has recently added a cutting edge technology to it's growing array of health services. The clinic is now able to create custom orthotics for patients dealing with common symptoms of working or remaining on one's feet for extended periods of time. Common ailments may include foot pain, lower back pain, plantar fascilitits, hip pain, arthritis, knee pain and other similar problems.
The new technology allows Dr. Lynita Haaranen, the owner of Chiromotion to utilize a 3D scanner to take precise measurements of patients' feet. This ensures an excellent and comfortable fit for any type of footwear including work boots, golf or running shoes, loafers and yes, even high heals.
"We're very excited to be able to offer this solution to our patients," declares Haaranen. "While chiropractic treatment is very effective in treating many of these lower body ailments, we can't work on patients every day. These custom orthotics go a long way in aligning the foot, leg and hip and reducing the wear and tear on a patient's lower body."
All of the scanning and measurements are taken at the offices of Chiromotion in the Crowfoot Business Park in Northwest Calgary but the manufacturing of the products actually happens in Toronto. This allows for a very quick turnaround time while ensuring the highest level of quality.
"The finished product is made with EVA (Ethyl Vinyl Acetate) which is incredibly durable," explains Haaranen. "Yet it looks like a regular running shoe insole and very few patients recognize it as an orthotic."
It is easy to understand why Haaranen and her team are excited about this new technology and the potential it hold for eliminating a variety of problems for patients. Anyone wanting to learn more about these custom-made orthotics or the other services offered by Chiromotion are encouraged to get in-touch with Chiromotion through http://www.chiromotion.ca
Release ID: 434327