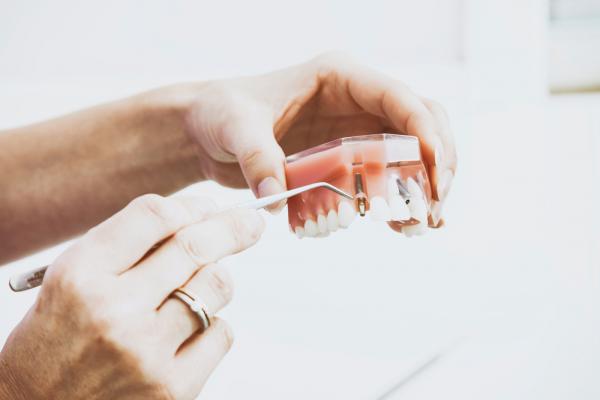 - September 27, 2020 /NewsNetwork/ —
Dentist 101, the Houston, Texas-based clinic in Chinatown, has launched a new dental implant service for local patients. They strive to offer friendly, approachable and caring services that put the patient first.
More information can be found at: https://www.txdentist101.com
Dentist 101 is a multilingual dental clinic aiming to provide patients with the smile of their dreams. They place emphasis on a patient-centered service and enjoy getting to know each patient and their family as part of this commitment.
Now they have launched their new dental implant service so that more patients can enjoy the benefits that quality implants can offer. These are an optimal way to restore missing teeth without harming the surrounding teeth or gums.
With the new service, implants are placed in the jawbone and mimic the root of the natural tooth. This also helps to prevent bone reduction and leaves patients with a more natural-feeling and looking smile.
Benefits of dental implants for patients in Houston, Texas include improved appearance of the teeth, mouth and gums, and improved speech. This is because alternatives like dentures can often be poor fitting and cause slurring of words.
Dental implants are designed to be a more comfortable solution, and can bolster self esteem while also improving oral health. In addition to this, they are also a highly durable option for those wanting to restore or improve their smile.
As a multilingual dental practice, the team can discuss procedures in English, Chinese and Spanish. They take the time to ensure that each patient feels heard and understood as part of their commitment to providing the best care.
Other treatment options available include dental crowns, tooth extraction, root canal treatments, dental fillings, and deep cleaning. Patients are encouraged to get in touch for all their oral health needs.
A spokesperson from the clinic states: "We are proud to have the opportunity to give you the smile of your dreams. One of our greatest joys is getting to know our patients and their families. Whether we are seeing your grandparents or your child for his or her first dental visit, we love building good relationships with our patients based on trust and a commitment to providing the best care possible. We will explain everything you need to know in English, Chinese, or Spanish, taking our time to make sure that you feel heard and understood."
The clinic has received media attention at: https://starjournals.com/news/chinatown-houston-dental-cleaning-medicaid-ppo-dentist-services-launched/0240730
Additional information is also provided at: http://www.wboc.com/story/42515512/chinatown-houston-tx-children-medicaid-and-ppo-dental-checkup-services-launched
Release ID: 88978544