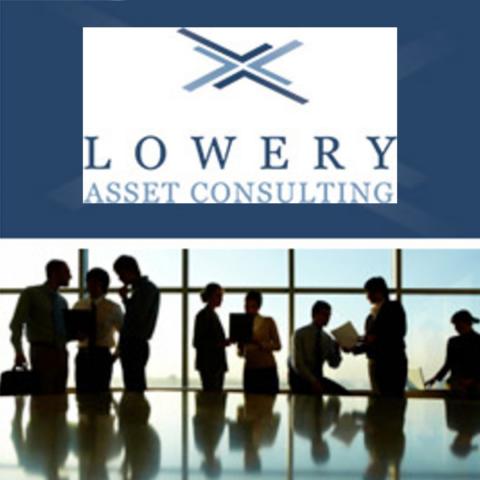 - March 28, 2018 /PressCable/ —
Lowery Asset Consulting, an independent investment consulting firm based in Chicago, announced an expansion of its wealth management services to help business owners, entrepreneurs, corporate executives, non-profit organization, family businesses and other clients develop a sustainable asset allocation and investment policy plan adapted to their needs and preferences.
More information can be found at http://LoweryAsset.com.
The Chicago firm aims to provide individualized solutions adapted to the specific financial profile of each client. The company's core investment consulting services include documentation of objectives, investment policy development, asset allocation and implementation, performance and risk monitoring and investment manager research.
Once the investment program has been implemented, Lowery Asset Consulting works closely with each client to track the performance of their investment portfolios and offers proactive advice to maximize growth opportunities.
A crucial role in the overall return of any investment portfolio is played by asset allocation. The Chicago investment consulting firm adjusts its clients' asset allocation according to a wide range of client-specific criteria, including risk tolerance, asset value and many others.
The company undertakes extensive research and analysis to develop an efficient asset allocation plan, using modeling software and trend analysis to ensure realistic and sustainable investment allocation.
The company's new services are aimed at a wide range of Aurora clients. Lowery Asset Consulting works with non-profit organizations, family offices, corporate executives, business owners, entrepreneurs, insurance companies and many others.
The recent service update is part of the company's efforts to provide cutting-edge wealth management and investment consulting services for clients in Chicago, Aurora and the surrounding areas. Established in 2002, Lowery Asset Consulting has developed a strong reputation as one of Chicago's premier investment consulting firms.
A spokesperson for the company said: "We hire only experienced, independent-thinking investment professionals who possess sound judgment and critical-thinking skills. We are committed to learning and growing, not only in our day to day interactions with money managers but in our commitment to continuing education and broadening our knowledge through obtaining various certifications."
Interested parties can find more information by visiting the above-mentioned website.
Release ID: 321466