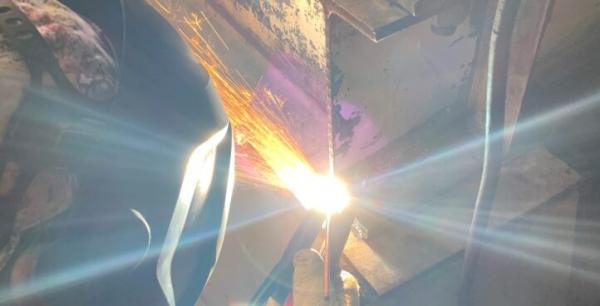 - June 15, 2021 /PressCable/ —
Arcline Fabrication, an industrial contractor based in Rockdale, Illinois, has launched a new website to showcase its services. The company has a dedicated team of fabrication professionals, and they specialize in pipe welding, mechanical contracting, and scaffolding.
For more information, please visit https://www.arclinefab.com
The latest announcement provides chemical refineries, food processing plants, parcel facilities, and manufacturing plants with a reliable industrial contracting partner.
Arcline Fabrication was founded by Jim Lutovsky and Trevor Hein. Together, the pair have over 56 years of experience in the manufacturing industry. Jim began his career in metallurgy and welding in 1979 before switching to the nuclear and metal fabrication industries. He also joined the United States Navy in the 1980s and flourished in a leadership role.
Like Jim, Trevor also started his career in welding. After that, his career took a different direction; he worked in fabrication and pipe fitting and then as a foreman and project manager. As a testament to his leadership, Trevor earned a Project Management Certificate from Purdue University. Critically, Jim and Trevor bring unique perspectives to Arcline Fabrication; they leverage their different experiences into successful projects.
The pair have developed Arcline Fabrication as a flexible business. Their employees are experts in various industries and provide efficient, cost-effective solutions. The company prides itself on the proficiency of a large-scale industrial contractor while providing the friendly service of a local business. Before they begin a project, the company undertakes comprehensive planning to ensure each solution meets the client's budget and needs. Arcline Fabrication's other services include heavy machine repair, high alloy welding, and custom fabrication.
With the latest announcement, the company continues to provide expert industrial contracting for clients in Chicago and the surrounding areas.
Arcline Fabrication may be a burgeoning name in the industry, but their team has decades of experience in fabrication and construction. They are committed to a safety-first environment that generates exceptional results.
A spokesperson for the company said, "We may be a new business, but we operate effectively and efficiently, with many years of leadership experience. Above all, our mission is to provide a healthy work culture for our employees and outperform the competition."
Interested parties can explore Arcline Fabrication's services at https://www.arclinefab.com or by calling 815-630-4772.
Release ID: 89028508