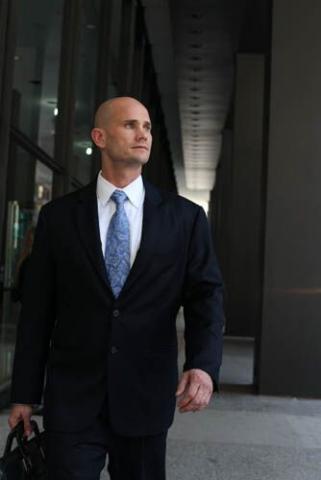 - October 3, 2019 /PressCable/ —
Robert J Callahan & Associates is celebrating its 25th Anniversary, commemorating 25 years of business and service to their clients. This Anniversary is a massive milestone for the Chicago Criminal Defense Law Firm, which has provided top-level criminal defense since 1994.
In that year, founder Robert J Callahan chose to protect the rights of the innocent and provide criminal defense services to the Chicago community. Over the years, Robert expanded the firm to include other highly skilled criminal defense attorneys. As time went on, Robert Callahan & Associates established themselves as the premier criminal defense firms in the city. At present, the firm consists of Robert J Callahan, Jeffrey Marx, and Paul Meyers.
While every business, of course, faces challenges, some, like Robert J Callahan are fortunate enough to enjoy real successes and wins. Robert J Callahan did this by putting in the work and putting it on the line for their clients. With the cases came the challenges, but so then did the firm successes and wins. But these are not just wins; they are life-changing moments for our clients. Freedom from incarceration and a second chance at life. Once such victory came when against all the odds, Robert J Callahan went up against the District Attorney's Office in Chicago and won his first murder trial.
Jeffrey Marx, a Criminal Defense Attorney at Robert J Callahan, was also quoted when discussing another big win. "One of the high points of Robert J Callahan's history so far was having a case dismissed on a Class X Possession with Intent to Deliver charge for a client who was innocent. He came to court ready to fight that day. He found a way to beat his case. Our lawyers knew that the search was not legit. It didn't smell right to us. That is why we filed a Motion to Suppress."
Robert J Callahan and Associates Founder, Robert J Callahan says, "We're delighted to be celebrating our 25th Anniversary. I believe the secret to getting this far in business today is treating every client as though they are a member of our family. We recognize their freedom is on the line. Our other secret is hard work and long hours, we investigate every case and analyze every single police report and any recordings of the allegations."
Robert J Callahan has big plans for the upcoming year. One of its core objectives is to become the number one criminal defense law firm in Chicago and Illinois.
Robert J Callahan would also like to thank friends, customers and all its partners for their well wishes on this happy occasion.
More information on the business can be found at https://www.defenselawyersite.com/
Release ID: 88924894