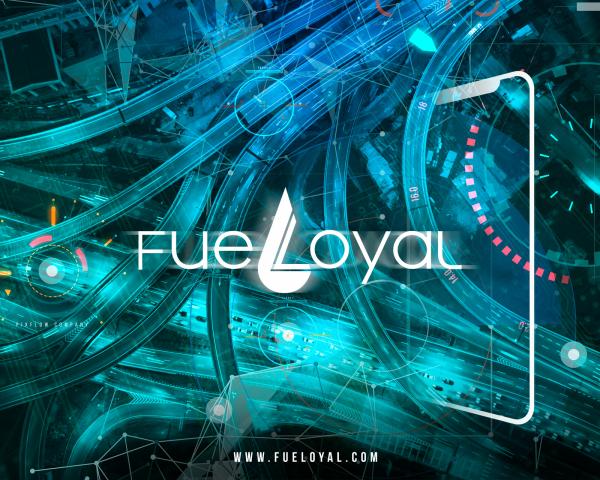 - July 23, 2021 /NewsNetwork/ —
Fueloyal Inc, an automotive IoT and connected vehicle solution provider in Chicago, Illinois, announced the launch of an updated range of services for vehicle manufacturers and corporations.
The newly launched fleet management and IoT connected platform service enable OEMs and companies, and other users to track and monitor their auto assets remotely. It improves the operational efficiency and customer service of companies that use vehicles, trucks, or trailers and provides real-time fleet visibility and field data from any location in the world.
Find out more at https://www.fueloyal.com
The team at Fueloyal Inc has created an IoT and connected vehicle platform that allows you to track your vehicles and improve your organization's everyday operations. The Fueloyal Enterprise connected vehicle and mobility platform help you create applications that scale to millions of vehicles, devices, and users.
Companies can now implement the fleet management system and improve their operational efficiency as they can track their usage and driver behaviors such as arriving on time and taking the most efficient route to poor behaviors, including speeding, harsh braking, and dangerous driving. Custom geo-fences can be implemented to give users full control over their data monitoring settings and analysis.
A 'Time on Site Report' feature enables managers to oversee fuel consumption, asset utilization, route planning and track how long it takes for deliveries and collections to be completed by drivers. This knowledge could motivate drivers to meet their targets and can be used in performance review meetings.
Using fleet management system companies can improve their service by sharing the real-time vehicle location with customers and enable full visibility of field operations. This way they can eliminate yard hunts, optimize dispatch operations, reduce detention time, and simplify inventory management.
The IoT vehicle solutions provided by Fueloyal Inc. can be used by any car company, from taxicab fleet managers to truck fleet management companies.
Additional information can be found at https://finance.yahoo.com/news/chicago-connected-vehicle-platform-automotive-023500869.html
The latest launch is in line with the company's commitment to providing configurable connected vehicle platform solutions that meet the client's specific needs.
Fueloyal was founded in 2015 as an automotive IoT and connected vehicle platform provider. The company aims to utilize self-developed and patented IoT technology and provide corporations and OEMs with a suite of connected vehicle and business solutions. They utilize a proprietary software analytics platform that collects, mines, and transforms vehicle data.
Some of the company integration possibilities include fleet management, camera telematics, IoT gateways, MaaS, and car tracking services.
With the help of this platform, there is no need for vehicle manufacturers to hire additional team members or dedicate huge financial budgets. Now with Fueloyal 10 IoT module platform, you can very quickly launch connected vehicle services and generate new revenue in months rather than years.
Interested parties can visit the aforementioned website, or access https://www.linkedin.com/company/fueloyal
Release ID: 89038192