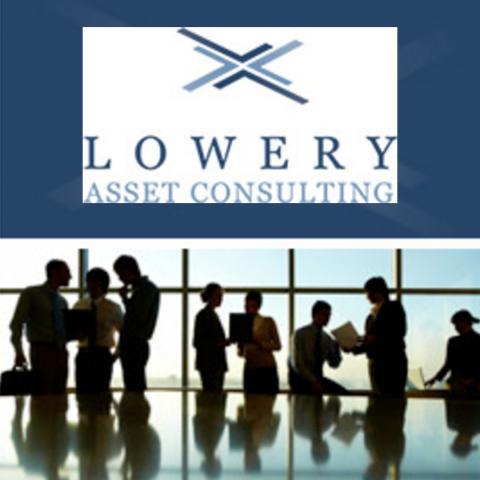 - March 26, 2018 /PressCable/ —
Lowery Asset Consulting, an expert Chicago based asset management and finance management firm, has announced it can provide clients with corporate 401k fiduciary benchmark services. This helps to ensure that the 401k is performing well, is being managed well, and that employees and the company are being looked after.
More information can be found at: http://LoweryAsset.com
For any company that is a 401k sponsor, businesses have a fiduciary responsibility to pay reasonable plan fees and expenses from plan assets. It's crucial to keep plan fees in check to avoid severe consequences.
Working with Lowery Asset Consulting for 401k benchmarking, clients can enjoy a simple, easy and reliable service. Clients don't want to be surprised that their 401k plan is overpriced, because the consequences for both the business and its employees can be great.
With 401k fees varying so dramatically, it's easy to pay too much, so it's imperative to keep track of payments on a regular basis. Lowery Asset Consulting can help clients to check periodically to help ensure the smooth running of the plan. Information about their outsourced investment research and analytics can be viewed here: http://loweryasset.com/who-we-serve/outsourced-investment-research-analytics
Lowery Asset Consulting is a Chicago-based, employee-owned investment consulting firm that prides itself on its high quality service. It advices on billions in assets, and has a highly trained, dedicated team that provides customized services to a wide range of clients.
The company states: "Lowery is a client-centric firm. We know that every client has unique needs and circumstances and we focus our energies on helping each one achieve their specific financial goals."
As part of its commitment to providing the best finance management and investment consulting services for clients in the Chicago area and abroad , it provides a tailored approach to achieving financial goals.
Lowery Asset Consulting offers a comprehensive range of resources and investing solutions, and can help to tailor a unique, specific portfolio that is based around the individual goals and aims of each client.
Full details of its services and the benefits of its 401k options can be found on the URL above. Interested parties can get in touch using contact page of their website: http://loweryasset.com/contact-us-lowery or the contact details provided below.
Release ID: 320492