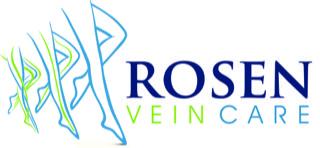 - June 19, 2020 /PressCable/ —
Rosen Vein Care in Northbrook have announced that they are reopening to provide state-of-the-art and affordable treatments for a wide range of vein problems. The center has new protocols in place to ensure they can continue to provide comfortable treatments for superficial vein disease in a safe and reassuring environment.
For more information please visit the website here: https://rosenveincare.com/rosen-vein-care-difference
Rosen Vein Care is once again providing personal care for patients at locations across the Chicago metropolitan area including Northbrook, Lincolnshire, Arlington Heights, Park Ridge, LaGrange and Hinsdale.
Since opening Rosen Vein Care, Dr Rosen has used his specialist knowledge and understanding to provide expert assessment and treatment of vein problems. Using state-of-the-art technology and treatments, Rosen Vein Care combines personal care from a specialist with the quality and safety of a hospital. Discomfort is minimal and patients can resume their usual routine immediately after treatments.
Consultation appointments and many treatments may be covered by medical insurance plans. Dr Rosen accepts most insurance plans, including Medicare. Rosen Vein Care specialize in delivering affordable treatments using the very latest, minimally invasive techniques.
Treatments available for venous insufficiency include Endovenous Laser Ablation which permanently heat seals problem veins with minimal discomfort.
Sclerotherapy is a treatment often used to deal with problematic varicose veins and spider veins. Sessions may often be completed in just 30 minutes or less! A range of techniques are available including Ultrasound-guided sclerotherapy and Foam Sclerotherapy. Patients may resume most activities immediately after treatment with no down time required.
Dr Rosen offers a comprehensive patient-focused care experience where patients have all the time they need to discuss their problems and how they impact on their lifestyle.
The initial consultation takes up to an hour to ensure a thorough medical history can be taken and discuss all the information patients need to make the decisions that are best for them by fully understanding their treatments which will greatly increase their quality of life.
Those wishing to find out more can visit their website on the link provided above. Additional information is provided at: https://rosenveincare.com
Release ID: 88964245