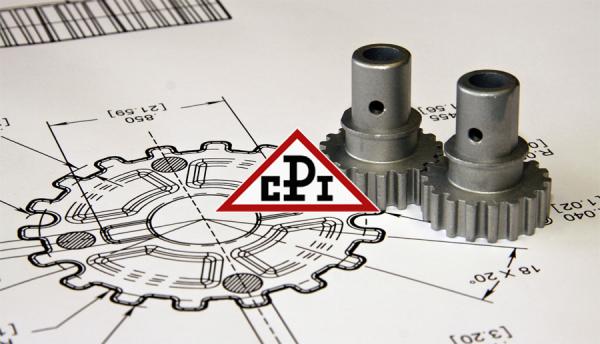 - June 2, 2020 /PressCable/ —
Chicago area Cast Products, Inc. has established themselves as the industry leader among top Chicago aluminum die casting companies.
Manufacturing is a full contact sport. Getting parts to production is of top priority. There is little time to deal with unforeseen issues such as inferior quality or late deliveries. Professionals who desire more from their suppliers choose Cast Products.
Centrally located in the Midwest, Cast Products has been supplying high-quality die castings for over 50 years. They have over 35 machines with the ability to produce both Aluminum and Zinc parts ranging from a few grams to several pounds. Fully integrated Aluminum cells have the latest robotic technology providing efficient operation from the furnace to trim. Their expertise in multi-slide Zinc die casting allows them to deliver complex castings in several alloys.
Component development often starts with an idea followed by the question: How do we make it? . Cast Products has resources to bring that idea to reality. They take a scientific approach to die casting using the latest engineering and flow modeling software to develop a design for die casting. Following PQ2 , precise machine parameters are calculated then monitored throughout production ensuring quality shot after shot.
Cast Products is an expert in multi-slide technology. An 8-time NADCA design award winner they have experience making the difficult possible. They provide their customers the ability to cast to net shape which has important benefits. Fine detail in die cast can be attained allowing greater freedom in design. Secondary operations are eliminated through superior process capability reducing overall costs.
Cast Products, Inc. has established itself as a true North American leader in design and full-scale manufacturing of precision zinc and aluminum die cast components. Our high-speed zinc production equipment includes conventional machines, Techmire Multi-Slide Machines and new 80 ton Frech machines. Our aluminum cells include 300 & 420 ton Frech machines and feature the most technically advanced die casting equipment, with fully integrated high speed automation. We offer in-house secondary operations as well as light assembly.
At Cast Products, they value customers by focusing on their needs with the goal to provide a worry-free experience and superior value. For more information on Cast Products, check out their website at: castproducts.com
Release ID: 88959952