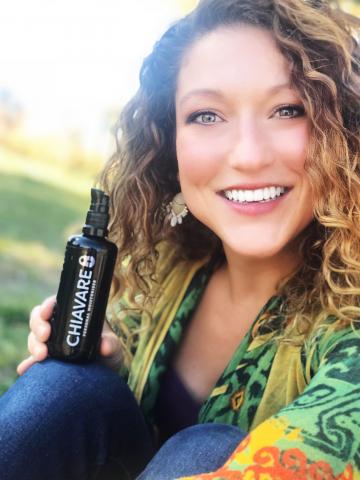 - January 17, 2019 /PressCable/ —
Denver, CO: The market leader of natural personal moisturizers, Chiavare, is highlighting its use of organic all-natural coconut oil as a key ingredient in their flag ship product: Chiavare Personal Moisturizer and Lubricant. Chiavare has a new stand out blog highlighting and answering the question of whether coconut oil can be used as a lube?
"Coconut oil is nourishing and fantastic for private parts," said founder Kaylyn Easton, who started the company based on her own experience with stage four severe endometriosis. "We want to give our customers a truly nourishing product made with all-natural ingredients, like coconut oil, for all stages of life. Our customers know they can trust our products and they know they work."
Coconut oil is just one of the six ingredients chosen for Chiavare. "Coconut oil is a great moisturizer for skin and private parts, however alone, it doesn't provide the full spectrum of nutrients one needs for their delicate skin," said founder Kaylyn Easton. Kaylyn goes on to say, "That is why we add 5 additional all-natural holistic ingredients to create a complete personal moisturizer that fully nourishes and hydrates female skin."
Chiavare is completely all-natural, chemical free, hypoallergenic, and vegan. Because coconut oil is one of the all-natural ingredients in Chiavare, it appeals to those consumers searching for a personal moisturizer that includes coconut oil.
Chiavare comes in two sizes – a 3.5oz and a 5ml that is ideal for purse or travel. Plus the 5ml is under $10.00.
For your convenience, Chiavare comes in a UV protected, black glass bottle. This maintains product purity over time. The discrete packaging is classy and many customers say they have no problems leaving Chiavare out on their bathroom counters.
Chiavare's Can You Use Coconut Oil As Lube blog can be found at www.chiavareoil.com/blogs/news/coconut-oil-as-lube, where you will find the complete blog and additional information on the benefits of coconut oil for private parts.
Release ID: 471815