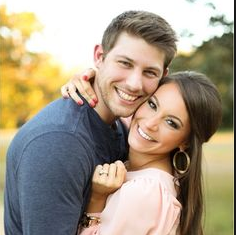 - December 3, 2015 /PressCable/ —
Cheryl Dobbins and Robert Mason are now engaged to be married January 17th 2016 at Phinney Ridge Lutheran Church 2PM PST.The couple wishes to share their joy and the start of their new lives together with family and friends at the upcoming big event in Seattle.
The Ceremony will be attended by approximately 125 people and will be performed by the reverend Byron H Hansen at the church. Following will be the reception at a close friend's property in Edmonds WA. where their favorite DJ will set the mood for the evening.
When asked about the reception Cheryl said "It's pretty much going to be a big party, it's all about dancing, great food and drink and bringing the people we care about most together. Rob & I are both super excited."
The couple will fly out the following week for their honeymoon in Maui and promise to take lots of pictures of their hiking and kayaking adventures.
Cheryl and Robert met through mutual friends two years earlier and have been inseparable ever since. They are both in the tech industry and share many interests including hiking, biking, and kayaking in the vast array of beautiful waterway's the Puget Sound Region offers. They also strongly belive in giving back to the community and walk the talk by volunteering at the food bank and various animal shelters in the area.
The consensus among friends is that Rob and Cheryl were destined to spend the rest of their lives together and now this will become a reality in January.
The couple will reside in the Green lake neighborhood in Seattle where they recently purchased their first home together. For more details on the upcoming wedding Cheryl and Robert have a Facebook page up which can be seen at https://www.facebook.com/cherylandrob.52
They have also posted a special "surprise" video for their friends on YouTube
Release ID: 98110