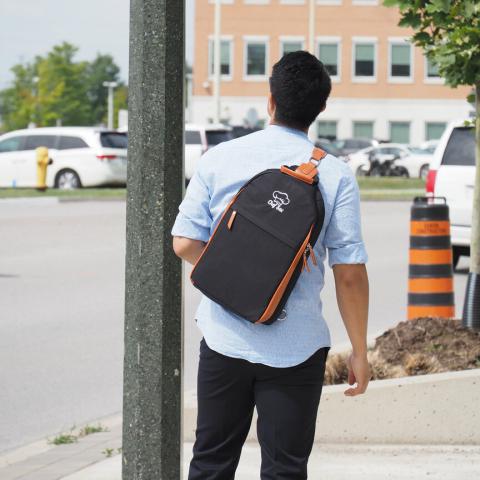 - December 15, 2020 /PressCable/ —
After selling over 10,000 pieces of its flagship product, the Chef Knife Slinger Bag over the span of 2 years, Chef Sac decided to shelf its very first knife bag by the end of 2020. An article published on its official website announced the phase-out of the company's very first product.
"It's a bittersweet moment, really. We're sad, proud, and excited all at once. We're a little sad that our very first baby is going to be officially shelved by the end of 2020, proud because we know our initial ideas and efforts to grow this brand have well paid off, and excited because we'll start pushing our newest designs in the coming year.
Interested parties may read the article here: https://www.chefsac.com/blogs/news/we-re-saying-goodbye-to-our-slinger-bag
When asked for more information about the decision behind the phase-out, Keith Chiu, Co-Creator and Co-Owner at Chef Sac said: "As close as the Slinger Bag is to our hearts, we at Chef Sac felt that the product has done its purpose already. That is to pave the way for the brand we trying to build. It's not going to be completely forgotten, we still have plans for it in the future. But for now, we want to shift our focus to our newest bags. We're hoping these new designs will achieve what the slinger bag has achieved in the culinary niche."
The company also teased the possibilities for the soon-to-be-phased-out product. According to the Chef Sac article, the company is "phasing it out with a bang, just how it deserves to be so," and "tucking it away as a 1st Edition Collectable and at the right time, might be available on a secret menu."
Chef Sac is an up-and-coming creator of knife bags and backpacks specifically designed for culinary professionals. Their aesthetically pleasing design and unique craftsmanship are combined with an intelligent storage solution that allows chefs and cooks to safely bring more than just their favorite knives to work. As they say on their website, chefs and cooks do not have to play favorites anymore, indeed! Chef Sac bags are made to perform both in and out of the kitchen, keeping culinarians confident in their kitchen tools so they can cut through the stress of the everyday chef life.
More information about Chef Sac itself can be found at https://www.chefsac.com
Release ID: 88989735