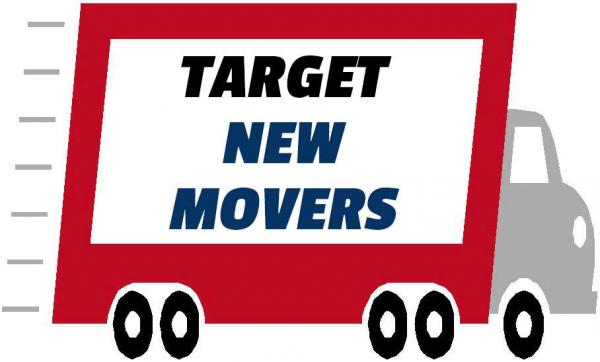 - May 28, 2021 /NewsNetwork/ —
Savings Sites of Chattanooga has updated its services for businesses looking to reach people who have just moved to their targeted area. The company offers automated mail postcard software that allows product and service providers to build strong relationships with new community members before competitors get them and make them loyal customers.
More information is available at http://www.ssoc.website
With the updated service, Savings Sites of Chattanooga seeks to help as many local businesses as possible expand their customer base by approaching new renters and homeowners within their locations. New movers are a vast untouched market and targeting them at the right time with relevant messages is key for a business's success.
According to statistics, people are most likely to move to a new place in the summer months of June, July, and August, which creates the perfect window of opportunity for brands looking to tap this market.
Businesses have a choice of two options when it comes to using the software to reach new residents. They could opt for letting Postcard Buying Group take up all the printing and mailing of their messages on a daily basis by simply choosing the zip code they want to target. Prospective clients will get 6×11, four-color postcards containing their business information and offers. The process is automatic and business owners are charged a one-time cost only when a new mover joins their emailing list.
In order to encourage new movers to agree to join a business' email list, they are provided with various incentives to get discounts in the savings directory of local businesses.
The second opportunity is buying a database email list at https://www.dataleads.us/extra for $300 featuring 10,000 unique emails of potential targets. This option will add 10,000 non-expiring credits to their account, with one email address resulting in one credit when purchased. Site registration is available free of charge.
A complete list of all the new movers is available for any business that may divide this list to their affiliates to use in their mailing. Addresses belong to the owner and can be sold to other companies to offset the price.
The email software of Savings Sites of Chattanooga can help small businesses such as car dealers and repair shops, merchants, retailers of home furniture and appliances, restaurants, insurance brokers, and many more, to approach new movers on a regular basis.
Since 85% of people shop with the first business that can offer what they are looking for, and given new movers' extreme likelihood of spending more during the first six months after getting to a new place than the next several years, getting access to constantly updated new mover data is of major importance.
For additional details about the software, visit http://www.postcardbuyinggroup.com/index.php?
Release ID: 89019840