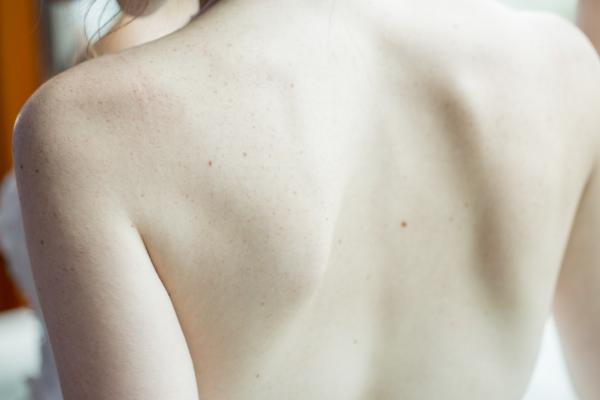 - July 17, 2020 /NewsNetwork/ —
Feet Could be the Reason for Back Pain Say Sydney Podiatrist
When people experience lower back pain, they're likely to think about bad office chairs, or fear the possibility that they have a spinal problem that could even require surgery. But the last thing they're likely to blame is their feet – unless they know about the link between healthy feet and a healthy back. So says Sydney podiatrist Dr Mark Lin, principal therapist, and director of the Footwork Clinic.
With his help, lets take a closer look at the link between foot problems and back pain and find a surgery-free solution that will work when back pain can be traced back to problems with the lower limbs.
When Feet Make A Back Hurt
Foot problems affect the way people stand and the way they walk. An incorrect gait, for example, can place a lot of strain on the back or even the shoulders, and in time, this will result in injuries related to the daily stress inflicted on them. With the injury, comes pain – and people are left wondering why their back always seems to be sore.
People with flat feet are easily-identifiable victims. They're almost sure to compensate with a less-than-ideal gait, but flat feet, and other physical variations that affect how we walk, are not the only reason why feet could be placing stress on a back. Tight-fitting, high-fashion shoes and towering heels are obvious culprits.
"Don't get it wrong," says Lin, "I like the way high-heeled shoes look as much as the next person, but if footwear changes the way patients walk, and patients wear the same kind of footwear day after day, they can expect problems."
"Whatever the reason for patients feet triggering back pain, it is required to see the feet as being linked to the rest of the body. What affects the feet affects the ankles which in turn affects the knees. When the knees start taking stain, that's transferred to the hips, and from there, the back isn't a big jump away."
What to Do if Patients Experience Persistent Back Pain
If patients experience persistent back pain, a doctor is the first port of call, but as one source told us, that isn't always a solution. "Doctor's generally prescribe anti-inflammatories – and when they're finished, the pain starts again," a colleague said. "I've been for back X-rays, but I was just told that nothing seems to be wrong."
Finding the source of back pain is a process of elimination that not all GPs will embark on. In fairness, podiatry is a specialised field, and few GPs will be qualified to assess walking as a possible cause for discomfort. While Lin assures he receives many referrals from family doctors, those who are weary of symptomatic treatment may decide to take the matter into their own hands.
"A referral isn't required to assess a problem that may originate in the lower limbs," says Lin. "At The Footwork Clinic, we often see people who came to us with long-standing pain issues and want our opinion. Sometimes, it's back pain. At others, it's discomfort in the limbs and feet."
READ: Chatswood Sydney Central Sports Podiatrist Feet Pain Treatment No Foot Orthotics
Podiatry is Not a Cure-All
While back pain can originate with foot problems, Lin is quick to disclaim the possibility of a cure-all through podiatry. "Our discipline is scientific. We can help some people. We may have to turn others away, referring them to the relevant practitioners to address their problem," he says.
"At the same time, our patients can be assured of a thorough assessment and an interview. That may point towards the right therapy to achieve relief from pain, and ideally, permanent correction of the issue that's causing it. If the biomechanics of the feet are involved, we can either provide or contribute to a solution."
So, if people think their feet may be the cause of their back pain, they might want to visit a podiatrist, particularly if they want to fast-track the process that ultimately points to its cause.
"I think most people should go for an assessment by a podiatrist at some point in their lives," says Lin. "If you have recurring back pain, we may be able to help you to find relief. But even if we can't, we can identify any ways in which your feet are placing strain on your back or lower limbs and there's potential for at least some reduction in symptoms."
"We'll also prescribe non-invasive therapies including exercise – and some of them are things they can do for themselves at home. We also provide functional rehabilitation with manual therapies to restore movement in the ankles and stabilise the feet, building a strong foundation of the body, and once we achieve better function and movement of the feet, many of our clients experience improvement in back pain."
For further information, visit the The Footwork Clinic – Leading Sports, Podiatry, Foot And Lower Limb Corrective Services to book online, or call Dr. Lin or his friendly team on +61 2 9131 6891.
Want a faster response or ask us a quick question?
Click here to chat with The Footwork Clinic LIVE on Facebook Messenger.
The information contained in this guide is provided in good faith and is not intended to be nor is it to be used as a substitute for any sort of professional, medical or podiatric advice. An accurate diagnosis can only be made following personal consultation with a podiatrist. Any users should always seek the advice of their podiatrist, or other qualified healthcare providers before commencing any treatment.
Syndicated by Baxton Media, The Market Influencers, Your Digital Marketing Agency.
Release ID: 88968835