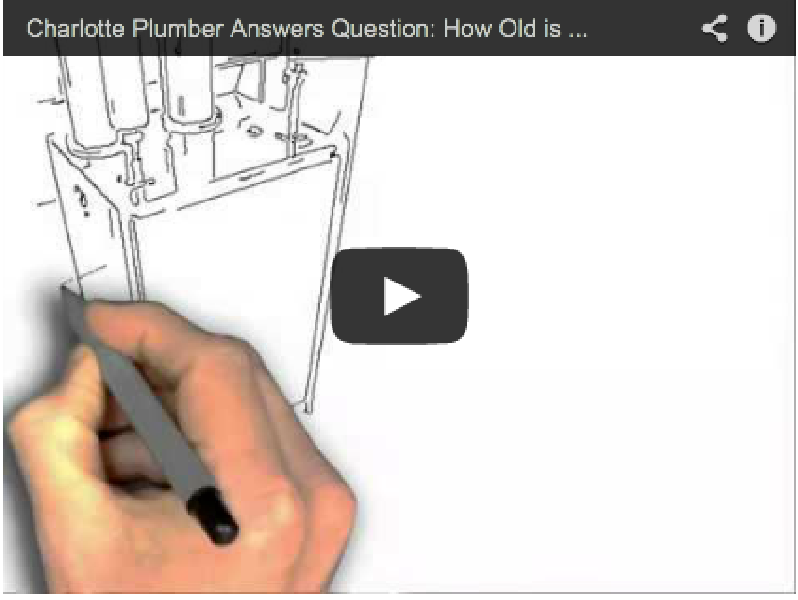 - September 30, 2014 /MarketersMEDIA/ —
Charlotte, USA – September 30th, 2014 /PressCable/ —

The first video of this series, titled "Charlotte Plumber Answers Question: How Old is My Water Heater?" has now been posted on YouTube.
ER Plumbing Services of Charlotte NC has always been dedicated to public education regarding plumbing issues. The plumbing company currently supports a weekly blog, a question and answer column and several videos. David Parker, owner of ER Plumbing Services, has taken another step by creating a series of How-To plumbing videos, each of which answers a common plumbing question and provides Do-It-Yourself (DIY) instructions. The videos will be posted to the company YouTube channel each week. The videos are short (usually under two minutes long) and educational.
"I don't want to bore the audience," Parker says. "It's important to deliver useful information that can be applied in practical ways." Parker is known for providing answers to specific questions on his Q&A forum, ASK DAVE. He used the questions commonly asked on his forum to inspire the video series, in which he goes deeper and can provide illustrations that will help homeowners determine if they can fix a problem independently or if they need to call a plumber.
Even though ER Plumbing Services only serves the Charlotte North Carolina area, Parker was careful to make the videos applicable to a national audience. He provides details that will enable homeowners all over the nation make educated decisions about their plumbing issues.
The first several videos address issues with hot water heaters. Because water heaters are substantial investments, Parker understands homeowners are especially concerned about extending the life of existing hot water heaters and/or choosing the most cost effective heater when it comes time to replace an old one. That's why Parker decided to cover this topic first. More About ER Plumbing Services How-To Plumbing Videos: David Parker, owner of ER Plumbing Services and master plumber, has been providing Charlotte plumbing services for just under three decades. For more information and to see the first plumbing DIY video visit http://www.erplumbing.com/charlotte-plumber-answers-question-how-old-is-your-water-heater/.
Contact Info:
Name: David Parker
Organization: ER Plumbing Services
Website: http://www.erplumbing.com
Address: 648-C Matthews Mint Hill Rd, Matthews, North Carolina 28105
Release ID: 64641