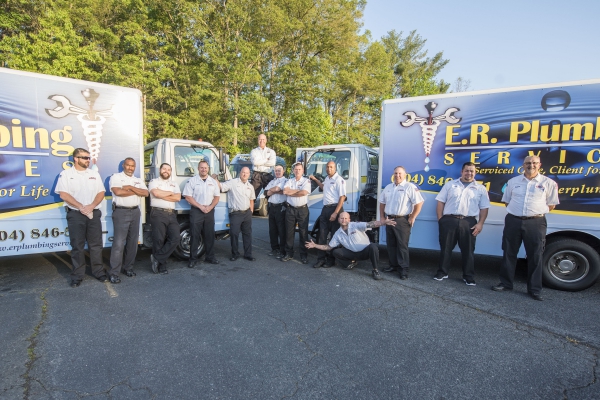 - October 6, 2016 /PressCable/ —
Charlotte plumber Dave Parker of E.R. Plumbing Services announced the final results from the company's partnership with WSOC TV for the 2016 Channel 9 School Tools drive. "There was a remarkable response from the community; donations were up 110 percent over last year," Parker says. "In 2015, the Channel 9 School Tools drive brought in 387,045 donated items, benefitting 89,318 students. This year the school supplies drive brought in 814,548 donated items, benefitting 187,972 students."
The Charlotte plumbing company partnered with a local television station to promote and staff this annual charitable drive and multiple similar campaigns throughout the year.
"WSOC TV's charitable drives are important to everyone at E.R. Plumbing Services," Parker says. "As a company, E.R. Plumbing Services strives to give back to the community on a regular basis. The Charlotte metro area is vibrant and diverse, with a wide range of incomes and economic situations. Staff members volunteer during charitable drives and at local charities to improve the life conditions of the citizens of Charlotte."
E.R. Plumbing Services is currently hiring skilled plumbing technicians that are committed to excellence and customer service. "As the company grows, the need for skilled plumbers that truly care about delivering top notch service to customers is also increasing." The company provides 100 percent company paid health and dental benefits, generous paid vacation and a great company culture.
"The company culture at E.R. Plumbing Services is one of positivity, pride in one's work and devotion to the community at large," says Parker. "This is a company built on the principles of respect, hard work and commitment to integrity. Staff members know that the expectations are high, especially when it comes to customer service and contribution to the Charlotte community. The company is a stable, positive workplace (some of the staff have been with the company for 18 years) committed to being the best in Charlotte."
Those interested in either partnering to make a positive impact on the Charlotte community or are interested in potentially working at E.R. Plumbing Services can learn more at the company website.
Release ID: 136685