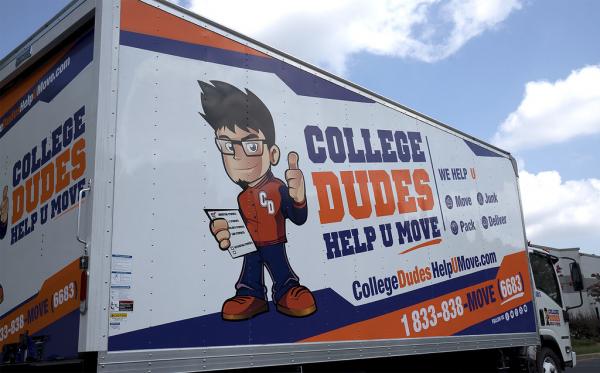 - July 15, 2020 /PressCable/ —
Local Charlotte moving company College Dudes Help U Move,Inc. announced today they will donate non perishable food items and assist their customers in doing the same through their partnership with nationwide non-profit organization Move For Hunger. Through its partnership, the company has made a commitment to organize food drives, coordinate food rescues, and raise awareness about hunger and food waste within the Charlotte community and surrounding areas. "We know that more than 40 million people throughout the country go hungry. In a country as prosperous as ours, it makes no sense for this many people go without food each year. We have to do more as a community to look out for those who are less fortunate than we are." stated College Dudes Help U Move, Inc Founder and CEO Abraham Cannon.
Further, Mr Cannon states, "I've always admired Move For Hunger and the work they do helping families throughout the country fulfill their most basic needs-food and water." Mr. Cannon says that he is thrilled to be able to give to an organization that has given so much and done so much good in the community over the years.
Abraham Cannon and COO Hannibal Colbert founded College Dudes Help U Move in 2019 with the vision of providing a truly white glove approach to the moving industry while simultaneously granting opportunities to students and professional movers within the local community. COO Hannibal Colbert states, "Anyone who purchases Local and Long Distance Movers will now know that not only will they get one of the best moving companies in their local market to complete their move, they will also be getting a company that's socially conscience and listens to the needs of the community."
About College Dudes Help U Move
College Dudes Help U Move was founded in 2019 and serves the Local Moving, Long Distance Moving industry. It is known for Excellent Pricing and Service Quality. In addition, College Dudes Help U Move is fully licensed and insured and provide assistance with loading help, unloading help and furniture delivery.
Release ID: 88968602