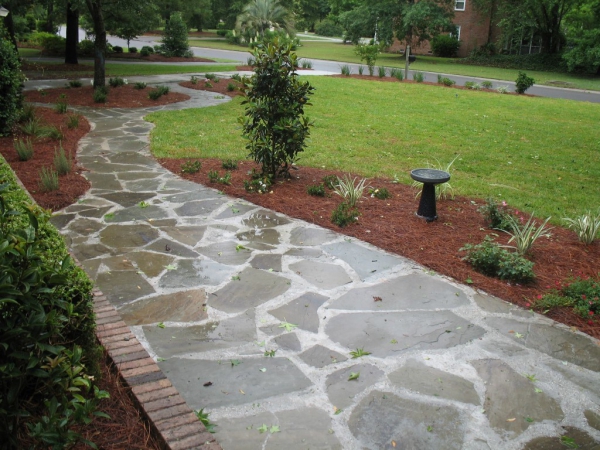 - August 12, 2016 /PressCable/ —
Porter Hayes Landscaping, a Charleston-based full-service landscaping company with 10 years of experience in the local lawn and gardening maintenance industry in North Charleston, now services residents in Charleston and Mount Pleasant with the highest-quality landscaping services at the lowest available rates.
Dedicated to providing landscaping design services for any kind of project request or requirement, Porter Hayes Landscaping designs customized, flexible, and individual plans to fit with any homeowner's needs or objectives. These landscape designs include hardscape designs around pools, water features and spectacular garden designs.
"Every house and yard is different, which is why a one-time structured approach isn't how Porter Hayes Landscaping runs the business," said Paul Porter, Founder and Owner of Porter Hayes Landscaping. "Instead, the business is based on a platform of individuality and customization, ensuring to provide dependable and high quality landscaping services to any kind of home or backyard in the Charleston South Carolina area."
Porter Hayes Landscaping, now in the middle of their bustling summer season, provides a warm season turf grass program complete with lawn care additions like fertilization, weed control, pre-emergence application, insect control, disease control, core aeration, over-seeding, lime application, and regular seeding.
In additional to seasonal landscaping and installation services, they're also equipped to address hardscaping, lighting, irrigation, and commercial law care and maintenance. Hardscape, a term used to describe construction materials that are used to improve the landscape by design, is an expert service feature not many landscaping companies are qualified to perform. The company does not provide lawn care and regular maintenance services.
"Porter Hayes Landscaping is an ICPI Certified Installer, enabling them to provide the highest echelon of land and hardscape services for their clients," said Mr. Porter. "At the end of the day, the number one passion is to make sure a backyard is developed a clients can't wait to call home."
Porter Hayes Landscaping provides landscape tips for local homeowners on it's website. Look for ideas on edging, creating an oasis in a backyard and tips for maintenance free landscaping.
Release ID: 127417