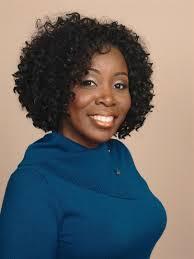 - October 16, 2020 /PressCable/ —
Ethos Financial Education Services, a certified credit counseling firm in Browns Summit, NC, has launched personalized credit rating repair services. The firm builds innovative debt settlement and credit score rebuilding solutions by liaising with credit bureaus and creditors.
For more information about Ethos Financial Education Services visit https://ethosfes.com
The new individualized credit score counseling and credit repair education services are designed to help customers understand how to raise their credit score and negotiate effectively with creditors and debt collectors.
Negative credit reporting—inaccurate or justified—can adversely affect individuals and businesses. A person's credit score impacts their qualification for a mortgage or other financing programs. A low credit score can double or even triple interest payments on loans.
Ethos Financial Education Services uses a proprietary four-step process to help customers restore their creditworthiness. The process begins by ordering a client's credit report from all three credit unions—Equifax, Transunion, and Experian. Experienced credit repair experts perform a deep credit analysis to identify all inaccurate and unverifiable information on these reports.
Repairing a low or impacted credit score involves challenging any questionable information, and filing disputes with the credit bureau, and negotiating with creditors and collectors. Ethos Financial Education Services tracks a customer's credit restoration online and reviews updated credit reports for accuracy.
The leading credit repair company in North Carolina handles cases involving late payments, tax liens, charge-offs, identity theft, duplicate reporting, child support, medical bills, and other related situations. Customers can expect to see changes and updates to their credit reports in 30 to 90 days.
Ethos Financial Education Services provides ongoing credit restoration assistance by creating a strategic plan to help clients achieve their credit score goals. The firm's affordable monthly credit restoration package includes access to educational materials, debt consolidation options, and credit dispute management services.
According to a spokesperson for the North Carolina credit repair support company, "The credit industry can be a battlefield for those suffering from negative and derogatory credit scores. Many individuals have the disadvantage of higher interest rates, credit denials, and the inability to find experienced help to navigate through the bumps and bruises in this ever-evolving economic world. We are here to help direct you to better credit living by engaging in several innovative, financial avenues that will improve your credit score."
Ethos Financial Education Services is a veteran-owned and bonded credit repair consulting firm based in Browns Summit, NC. The firm is certified by the Credit Consultants Association, the national industry association for credit restoration professionals.
For more information about low-cost credit repair services, call 833-793-8467 or visit the URL above.
Release ID: 88981055