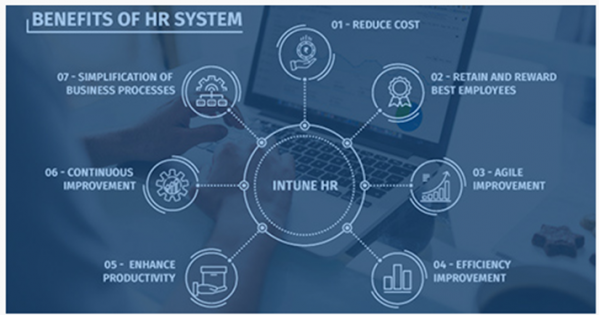 - December 31, 2020 /PressCable/ —
Vcidex Solutions announced the launch of In-Tune HR, a proprietary automated HR management system. The turnkey system supports multiple software products for centralised employee information management and shift, overtime, attendance, and leave tracking.
More information about Vcidex Solutions and In-Tune HR is available at http://www.intunehr.com
In-Tune HR is designed to enable responsive workforce management for large, multi-location enterprise operations and distributed workforces. The newly launched HR technology solution helps organisations manage and automate every stage of the hire-to-retire (H2R) process.
The HR process management software features an employee self-service portal accessible through desktop and mobile devices. Large enterprises can now manage employee onboarding, training, probation periods, and identity cards through a single portal. The software supports internal and interdepartmental transfers and leave administration.
In-Tune HR features biometric attendance tracking, login and logout reporting, monthly attendance reporting, and shift planning. The software connects directly to corporate payroll and HR systems for easy overtime wage calculations, key result area (KRA) management, promotion, demotion, and performance tracking.
Vcidex Solutions offers a comprehensive HR software solution that combines employee self-service capabilities powerful reporting tools, intuitive dashboards, tax management, and statutory compliance. Robotic Process Automation allows businesses to track and manage recruitment, benefits, training, travel expenses, and other key elements.
Visit http://www.intunehr.com/features.html and https://www.youtube.com/watch?v=jK80u15n2Y0 for more information.
According to a spokesperson for the HR technology implementation specialists, "In-Tune HR represents the next step in the evolution of technology solutions that deliver efficiency and value to management, human resource professionals, and employees. We look forward to helping global enterprises manage their employees more effectively through innovation and automation."
Vcidex Solutions is a human resource management technology solutions provider based in Chennai, India, serving businesses and corporations around the world. The company has more than two decades of experience in HR product and service development for banking, manufacturing, healthcare, government agencies, and technology sectors.
For more information about next-generation industrial HR tracking and management software, call +91-904-301-5030 or visit the links above.
Release ID: 88991864