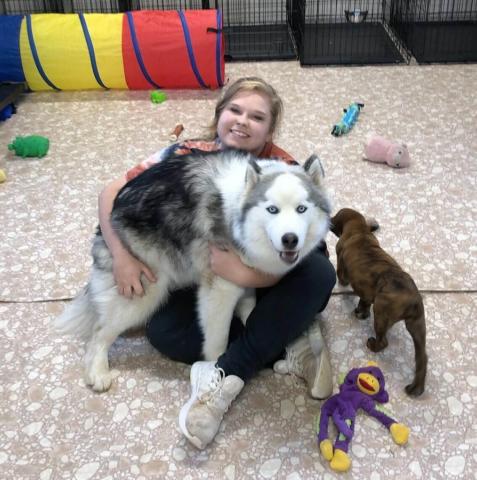 - April 27, 2021 /PressCable/ —
Rising Star Obedience Training, a dog obedience training center in Greensburg, Kentucky, has announced the availability of its six-step, consultative dog obedience program.
More details can be found at https://RisingStarObedienceTraining.com
Rising Star Obedience Training offers dog training services to dog owners in Campbellsville, Greensburg, Columbia, Edmonton, Glasgow, Elizabethtown, Bowling Green, Russell Springs, Central Kentucky, and the surrounding area. The newly updated training programs focus on basic obedience, potty training, boarding, crate training, day-care, behavioral problems, and aggression.
Training programs are customized to meet the needs of the individual dog and owner and delivered to suit your lifestyle and schedule. Training programs range from social group classes to extensive one-on-one behavioral therapy.
Before a dog enters a program, the dog and owner undergo a comprehensive consultation to evaluate their training needs fully. This process determines the dog's personality type, aptitude, social development, behavioral patterns, and any potential problems.
Rising Star Obedience Training's programs are structured around positive reinforcement, appropriate discipline, and clear communication between the dog and owner to achieve the best possible results. The training helps create an unbreakable bond between the dog and the owner, building a relationship based on love and mutual respect.
The balanced training programs show the dog that their choices and behaviors can result in pleasant or negative results. Each dog's education begins through the use of rewards where they learn through goal-driven learning that is both enjoyable and effective.
As the program progresses, all owners are shown and taught how to reinforce all commands and maintain good behavior properly. If any bad behaviors return, ongoing support is offered by phone or Facebook at all times.
A spokesperson for Rising Star Obedience Training said, "Rising Star Obedience Training focuses on turning your dog into the star that we know they can be. We are committed to working together with our dogs and our owners to create a fun, comfortable, stress-free environment where the dogs can be themselves and reach their full potential."
More information about Rising Star Obedience Training's dog obedience programs in Kentucky is available at https://risingstarobediencetraining.com
Release ID: 89007454