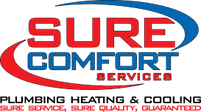 - August 24, 2018 /PressCable/ —
Sure Comfort Services, a reputable heating services provider in Centennial, CO has announced its affordable fall furnace maintenance program.
The program is popular among the residents of Aurora, Centennial, Highland Park, Parker, Lone Tree, Greenwood Village, Littleton, Castle Rock, Englewood, and other areas in Colorado.
Fall Furnace Maintenance Program Inclusions
· A thorough inspection of the furnace system to ensure the vents are clear and there are no blockages
· Testing the thermostat for accurate operation, calibration, and leveling
· Replacement or cleaning of the existing air filter
· Checking the system for potential gas leaks
· Inspecting and cleaning the burner, heat exchanger, and the furnace interior and exterior
Putting Safety First
Sure Comfort Services recognizes how quickly home temperatures can dip without warning and the furnace should be in ready and safe working condition well before such a situation manifests itself.
The dedicated team of furnace repair and maintenance technicians at Sure Comfort knows from experience that a faulty or malfunctioning furnace could be a serious safety hazard as it could leak dangerous carbon monoxide, putting the home occupants at immediate risk.
Therefore, Sure Comfort has launched a comprehensive and affordable fall furnace maintenance program to enable residents in Centennial, Aurora, CO and other areas to get ahead of any potential repair or maintenance issues with the furnace or the ventilation and indoor air quality.
Focus on Customer Satisfaction
Sure Comfort Services has been providing furnace repair and maintenance as well as other HVAC and plumbing services in Colorado for more than 15 years. The company goes the extra mile to satisfy its customers and delivers outstanding home services.
Customers have recognized the company's expert craftsmanship in the repair and maintenance of heating, cooling, and plumbing systems, and continue to reward the company with their trust and loyalty.
Advantages of Fall Furnace Maintenance with Sure Comfort
Health and Safety
No home should get into a situation where the temperature gets cold and the furnace fails to function or produces inadequate heat. At the same time, the possibility of a cracked heat exchanger, a blocked vent, or clogged burners can expose the home occupants to serious health and safety risks due to carbon monoxide leakage.
High precision furnace tune-up from skilled and experienced Sure Comfort technicians as part of the company's fall furnace maintenance program is aimed at keeping families safe and comfortable.
Reduction in Utility Bills
When your furnace unit is top functional condition, it will operate smoothly without any potential build-up that could prevent the heating system from performing optimally when you need it the most.
The higher the build-up in the system, the harder it will have to work. Routine maintenance could save up to 20 percent on heating costs, according to research. In other words, the Sure Comfort Services fall furnace maintenance program in Centennial, Aurora and other Colorado areas could potentially pay for itself.
Savings on Repairs and Extended System Life
Maintaining the furnace system in the fall could prevent unforeseen breakdowns that could often turn out to be more expensive than annual maintenance.
When households schedule furnace maintenance every fall, they could be extending the lifespan of their unit by 30 to 50 percent. Professional furnace tune-ups and maintenance are known to increase the lifespan of an average furnace by almost double. Annual maintenance turns out to be a smart choice considering the potential costs of a new furnace.
Contact Sure Comfort Services
Residents in Aurora, Centennial, Highland Park, Parker, Lone Tree, Greenwood Village, Littleton, Castle Rock, Englewood, and other areas in Colorado seeking safe, comfortable, and terrific functioning of their furnace system may sign up for Sure Comfort Services' fall furnace maintenance program.
Release ID: 397240