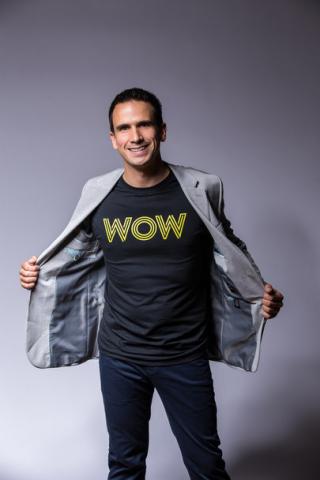 - March 4, 2021 /PressCable/ —
Cedric Lajoie is a renowned motivational speaker and entrepreneur based in Quebec and owns the public speaking company Cedric Lajoie WOW. However, he has experienced a number of cancellations for speaking engagements in the city because of the pandemic. This led Lajoie to return to the business of real estate. Lajoie has a real estate investment company, and he purchases apartment buildings to rent out to tenants.
What does a motivational speaker do when COVID-19 closes down public gatherings? If that motivational speaker is Cedric Lajoie, he expands his entrepreneurial skills and makes the most of a challenging situation.
Lajoie was only 17 years old when he started his first company. In the second year of running his business, he made an impressive $60,000. Lajoie owned over 50 apartment units by the time he turned 21, and he utilizes a proven method for his professional success while teaching others to follow in his footsteps.
Cedric Lajoie uses the training he received as a motivational speaker to concentrate on his lucrative real estate investments during the pandemic. As a result, he's been extremely busy during the pandemic. After all, people need somewhere to live and there is always a property owner who is willing to sell. Lajoie has years of experience purchasing residential buildings. He renovated the buildings and rents them out. Lajoie believes that with hard work and determination, anyone can transform a challenging situation and experience success. Lajoie realizes that the path to success isn't always easy, but people can achieve their goals with an effective plan. He is committed to using his motivational speaking skills to help individuals make the most of life by introducing them to his approach and showing them how his methods can work for them.
Lajoie encourages those who are interested in his teachings to follow the WOW factor when they are investing in real estate since this is a long-term commitment that yields impressive returns when the investor puts in hard work. He also asserts that investing in real estate is more secure than stock investments since stock carries a higher risk. Lajoie is also honest about the fact that real estate can be risky as well, since the market fluctuates, sometimes without warning.
Cedric Lajoie is the one to call for those who are looking for ways to make a substantial profit from their apartment building investment. As Lajoie often states, " having the right mindset and plan, you can accomplish anything."
Cedric Lajoie can be reached at:
Cedric Lajoie WOW 5184 Boulevard Cousineau #203 Saintt-Hubert, Quebec J3Y 7G5
Release ID: 88999597