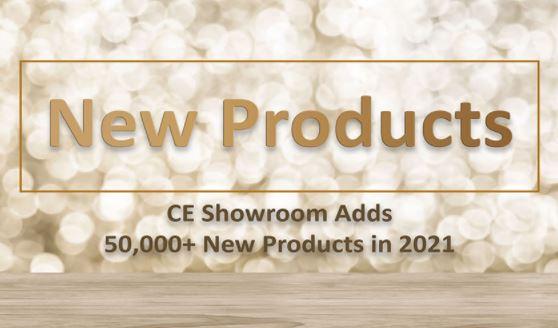 - January 20, 2021 /NewsNetwork/ —
CE Showroom announced that over 50,000 new products from over 1,500 popular brands has been added to the CE Showroom website. These popular brands include these categories: technology & IT products, outdoor hunting products, outdoor products, shooting sports products, and consumer electronics. With this addition of new products, CE Showroom is positive that anyone can find the right products!
Currently, CE Showroom has thousands of consumer electronic products on the website. With the addition of these new vendors, the collection of products will increase by over 55,000. CE Showroom prides itself on the fact that the website has such a large collection of products that spans across several different industries. These product vendor partnerships will allow everyone to have thousands of new products from a wide variety of brands to choose from. Some of these brands include: Ace, Canon Cameras, Cisco Systems, Dell, Duracell, EPSON, Facebook AR/VR, Gateway, Google INC, GoPro, GunVault, Hewlett Packard, Microsoft, Sony PlayStation, Warner Brothers.
CE Showroom will continue to partner with product vendors so they can provide individuals with thousands of products and brands to choose from at the best prices. These partnerships have allowed CE Showroom to not only be a leader in the consumer electronics industry, but also has allowed them to be a leader in many other industries. Their continual industry expansion will allow them to become a common household name.
With more than 60,000 products and an award-winning website, CE Showroom earns the loyalty of tech enthusiasts and novice e-shoppers alike. The CE Showroom website is equipped with state-of-the-art decision-making resources such as detailed specs, how-to's, customer reviews, product videos, and high-resolution photo galleries with a state of the art auto zoom function.
CE Showroom has a Rewards Program. Every time someone makes a purchase with CE Showroom, they will receive points for the product(s) that are purchased.
Learn more about their new products here: https://www.ceshowroom.com/CEShowroom_Adds_50000_New_products_a/290.htm
Release ID: 88992425