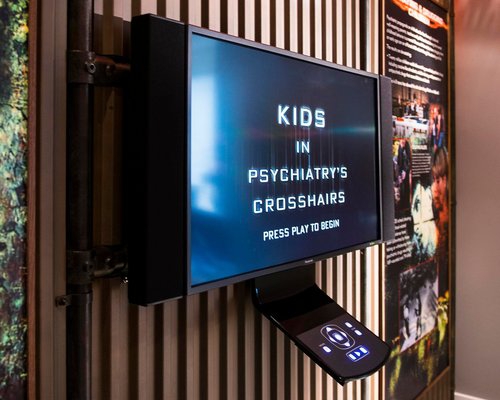 - April 19, 2017 /PressCable/ —
The Citizens Commission on Human Rights (CCHR) of Florida, a non-profit mental health watchdog dedicated to the eradication of abuses committed under the guise of mental health, launched a campaign in 2016 to prevent unjust involuntary psychiatric examinations of children under the Baker Act. Since the launch, CCHR has educated almost 150,000 families on their rights while helping to secure the safe release of hundreds of men, women and children being held against their will.
According to the 2015 Annual Report of Baker Act Data prepared for the Agency for Health Care Administration, 32,882 involuntary psychiatric examinations were initiated on minors in Florida, which is a 50 percent, increase from fiscal year 2010 to 2015.[1]
Spearheading a campaign at the beginning of 2016 to put an end this abusive use of the Baker Act, CCHR has worked to educate families at hundreds of community events in the Tampa Bay area reaching almost 150,000 families and gathering over 5,000 petition signatures from parents asking that the mental health law be changed to restore parental rights and protect children.
The Baker Act, the mental health law in Florida, covers all aspects of mental health including involuntary examination and was originally designed to prevent the indiscriminate incarceration of individuals without just cause. However, this law has become a source of human rights violations with the number of people being sent for involuntary psychiatric examination increasing at an alarming rate.
"We recently analyzed the calls we have received from parents whose children were sent for involuntary examination without their consent and found that over 70 percent of these children did not meet the criteria for a Baker Act," said Diane Stein, President of CCHR Florida. "This law is being abused and it is hurting children and families in Florida."
CCHR's campaign educates citizens on the existing law, their rights and provides parents with a form they can fill out and file with their children's school. This form uses existing state law to help protect parental rights. CCHR has distributed almost 25,000 forms to concerned parents in Florida. Families interested in learning more about how to protect their children, or to obtain a copy of the form, are encouraged to visit the CCHR center at 109 N. Fort Harrison or visit the CCHR website,
http://www.cchrflorida.org/florida-non-consent-forms/, to download the form online and sign a petition to stop the involuntary examination of children without parental knowledge or consent.
About CCHR:
Initially established by the Church of Scientology and renowned psychiatrist Dr. Thomas Szasz in 1969, CCHR's mission is to eradicate abuses committed under the guise of mental health and enact patient and consumer protections. It was L. Ron Hubbard, the founder of Scientology, who brought the terror of psychiatric imprisonment to the notice of the world. In March 1969, he said, "Thousands and thousands are seized without process of law, every week, over the 'free world' tortured, castrated, killed. All in the name of 'mental health.'" For more information visit, www.cchrflorida.org
Sources:
[1] tampabay.com/news/publicsafety/numbers-show-surge-in-baker-act-exams-of-kids-in-tampa-bay-area/2306799
Release ID: 187558