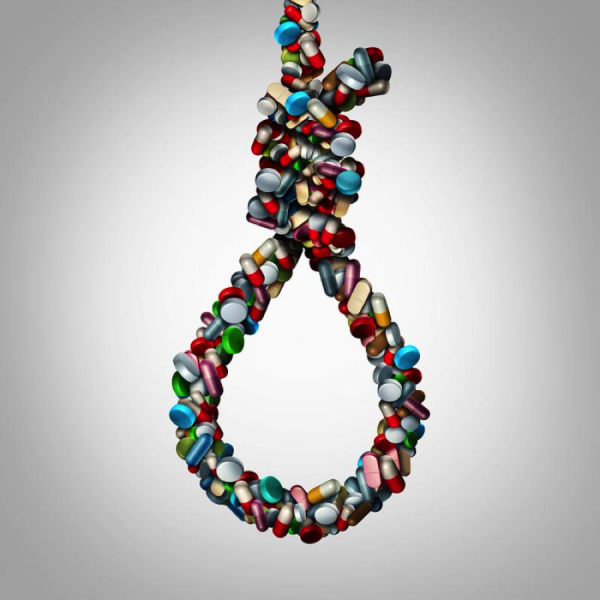 - July 13, 2016 /PressCable/ —
The Citizens Commission on Human Rights (CCHR), a non-profit mental health watchdog organization dedicated to the eradication of abuses committed under the guise of mental health, is calling for an investigation into the link between the increasing number of suicides and psychiatric treatment.
According to the National Center for Health Statistics, suicide rates in the United States reached a 30-year high with increases in every age group with the exception of older adults. The increase was notably higher for women. The rise was also significant among middle-aged Americans, a group whose suicide rates had been stable or falling since the 1950s.
While the rise in suicides is alarming, the study does not take into account the fact that one in ten Americans now takes an antidepressant drug. The figures are even higher for women in their 40s and 50s – for this age group one in four takes an antidepressant. It is not coincidental that the sharpest rise in suicides is amongst women and middle-aged Americans as they are the most drugged segment of the American population.
In fact from 1999-2013, psychiatric medication prescriptions have increased by 117% and simultaneously there has been an increase of 240% in death rates from these medications.
It is known and proven through research that a side effect of antidepressants is suicide and that the more drugs prescribed and the more psychiatric "treatment" made available the more suicides occurs.
That there is a link between suicide and psychiatric treatment is also what the Journal of the American Medical Association (JAMA) – Psychiatry reported in a March 2013 study on the topic of teen suicide.
The JAMA study reported that "It is noteworthy that suicidal adolescents typically enter treatment before rather than after the onset of suicidal behaviors…It is clear, though, that treatment does not always succeed in this way because the adolescents in the (study) who received treatment prior to their first attempt went on to make an attempt anyway."
In other words, these teens were put on psychiatric drugs before they started having suicidal thoughts or making suicide attempts and the drugs did nothing to prevent it. In fact, their own study showed 55% -77% of the teens that developed suicidal behavior did so after being treated with psychiatric medication.
"So much attention is being put onto more programs and funding to prevent suicide, especially teen suicide yet the leading cause of the increase in suicides is psychiatric treatment, especially treatment with anti-depressants," said Diane Stein, President of CCHR Florida. "The link between psychiatric treatment and suicide needs to be investigated and made known so that lives can be saved."
To learn more, please call 727-442-8820 or visit www.cchrflorida.org for more information.
About CCHR:
Initially established by the Church of Scientology and renowned psychiatrist Dr. Thomas Szasz in 1969, CCHR's mission is to eradicate abuses committed under the guise of mental health and enact patient and consumer protections.
It was L. Ron Hubbard, the founder of Scientology, who brought the terror of psychiatric imprisonment to the notice of the world. In March 1969, he said, "Thousands and thousands are seized without process of law, every week, over the 'free world' tortured, castrated, killed. All in the name of 'mental health.'"
After discovering that 55 percent of foster children in Florida had been prescribed powerful mind-altering psychotropic drugs, CCHR documented the abuse to the health department, which initiated changes that led to a 75 percent reduction in prescriptions for children under six.
Considered a potentially abusive, marketing tool for psychiatrists, CCHR Florida led the charge that got "Teen Screen", mental health screening of school children, banned from Pinellas County schools in 2005.
Additional Sources available upon request:
http://www.cdc.gov/nchs/products/databriefs/db241.htm
http://kellybroganmd.com/rising-rates-of-suicide-are-pills-the-problem/#_ftn4
http://center4research.org/child-teen-health/suicide/do-anti-depressants-increase-suicide-attempts/
Release ID: 123233