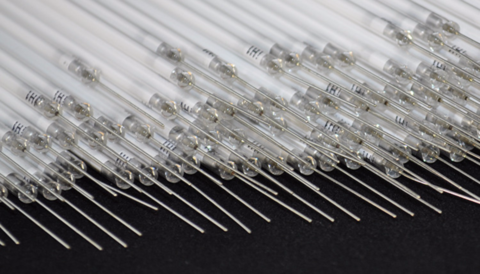 - January 16, 2018 /PressCable/ —
Plazmo Industries, a professional manufacturer of custom LED and CCFL lamps, launched an updated range of CCFL backlights for various applications. The company provides a wide range of standard lamp, custom CCFL assembly design and replacement services.
More information can be found at https://plazmo.com.
Cold Cathode Fluorescent Lamps (CCFL) are popular choices for commercial backlights due to their versatility and long lifetime. CCFL backlights have a low energy consumption and provide a high light output while being easy to assemble in different shapes, making them ideal as light sources for LCD TVs, commercial signs, scanners etc.
Plazmo Industries is the largest supplier of CCFL lamps in North America, providing a full range of custom lighting assemblies and repair solutions for a variety of clients.
The company currently stocks more than one million LCD backlights ranging in diameter from 1.9 to 6 mm and in length from 40 to 1,400 mm. Complete LCD backlight assemblies are also available.
Plazmo Industries uses cutting-edge color matching technology to produce CCFL lamps in a wide range of colors, from standard white lamps for LCD screens to UV and infrared lamps.
Clients can also contact Plazmo Industries for custom CCFL lamp and assembly design. The company develops professional CAD drawings based on the client's idea, manufacturing an exact prototype within one to three weeks.
To help clients repair their CCFL lamps and assemblies, Plazmo Industries also provides mail-in repair services. Clients need to package and send their lamp assembly with all related components to CCFL Warehouse, 7735 S. 134th Street Suite 101, Omaha, NE 68138. Plazmo Industries ensures complete repair and part replacement within three days of receiving the package, the company returning it using the client's preferred shipment method.
The recent service update is part of the company's efforts to consolidate its position as the leading North America supplier of CCFL lamps and assemblies.
Interested parties can find more information by visiting the above-mentioned website.
Release ID: 287582