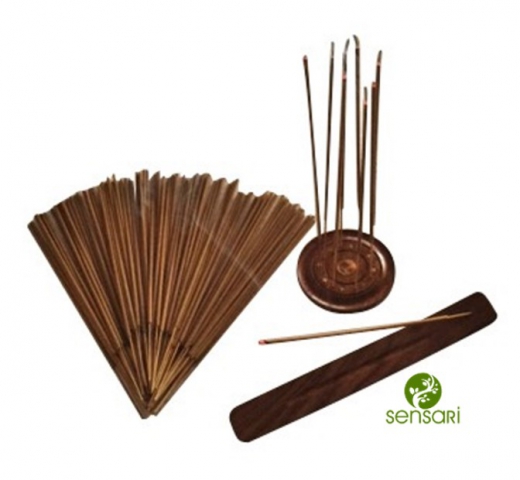 - December 19, 2017 /PressCable/ —
The popular Sensari Incense store announced it is offering a Catholic Christmas incense set made for all the Catholics who want to recreate at home that special, holy atmosphere they remember from Christmas Mass at their favorite parish.
More information is available at https://sensari.com.
Incense has been a part of the Christian liturgy since ancient times as an aid to prayer, a way to purify a place and make it worthy for the worship of God or as a symbol of the prayer of the faithful rising to the heavens.
To help fellow Catholics who want to fill their home with the aromas the Lord instructed Moses to use on the Altar of Incense in Exodus 30:1-10 or simply looking to recreate that special, solemn atmosphere they remember from Christmas Mass at their favorite parish, Sensari Incense is offering a unique Catholic Christmas incense set.
The set includes 90 incense sticks combining the traditional Frankincense and Myrrh scents that the wise men offered the Messiah in Matthew 2:1-12 with a special Catholic essence that allows the family to mix and match the scents, create the aroma they remember and make it seem like they're back in church.
It also includes an elegant incense burner that can hold at least 4 sticks at once, an ash catcher to keep the furniture clean and a bonus holy medal, picture or vintage Catholic artifact from the Sensari Incense private collection.
The founder of Sensari Incense explains "I will never forget the smell of the incense burned on special holy days. It smelled like nothing else in the world and there was only one place to experience this mystical aroma, and that was during Mass. My guess is many other Catholics have similar memories and a desire to experience them again. We're excited to give them that chance."
More information on the Catholic Church incense set the Sensari Insense is providing for the Catholic holidays is available at the website link above along with details on all the other famous incense aromas the store offers and multiple reviews describing the standards of service that made it one of the most popular sources for incense nationwide.
Release ID: 279716