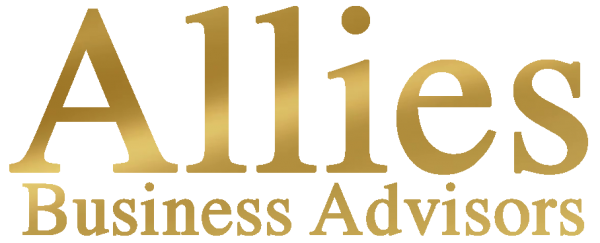 - October 19, 2019 /PressCable/ —
Allies Business Advisors recently launched an EBITDA-based business appraisal / enterprise value (EV) service for companies in the Research Triangle and Cary NC areas as well as many other parts of the country.
The team at Allies provides several "done for you" business solutions including cutting edge marketing services, financial and business lending products, software and SAAS systems, as well as HR & outsourcing resources to help business owners increase their overall company valuation and multiple prior to selling their company.
More details can be found here: https://www.alliesadvisors.com
The founder of Allies Business Advisors was also recently endorsed by one of the sharks from the hit tv show Shark Tank for the business resource network they've established over the past few years.
The celebrity was quoted: "When he showed me some of the things he was working on, I saw the vision immediately. Nick has built a dream team of advisors and industry specialists who are capable of either fixing, scaling, or selling virtually any established business for more money than it's worth today."
When the team at Allies realized that statistically speaking, only 1 in 10 businesses that are listed for sale (and in some parts of the country even 1 in 20) are ever successfully sold, they decided that they needed to stand up for small and medium sized ("mainstreet") businesses and fix the current model of business brokerage.
Because of those concerns, they've been building a vast network of the world's best M&A professionals, private investors, and other industry experts who can better serve those business owners to help them accomplish their goals in a more efficient and successful manner.
A spokesperson for the company stated: "We'll effectively become your 'insurance policy' to ensure that your succession goals are accomplished by finding a qualified & experienced buyer to carry on your legacy. Someone to look after your employees and customers the same way you did, while injecting a refreshed level of passion to grow the company to new heights. Plus, you never know… we might even end up buying your company ourselves if that's something you would prefer."
Something important to consider is that business valuations tend to increase exponentially at certain revenue levels based on the industry, and the chances of a successful sale also tend to increase once a company has reached specific levels of EBITDA/profitability.
The team at Allies can explain that process in more detail with a quick, 30-minute discovery call. Alternatively, they have a helpful and concise training video on the "About" page of their website which is linked above.
Release ID: 88929143