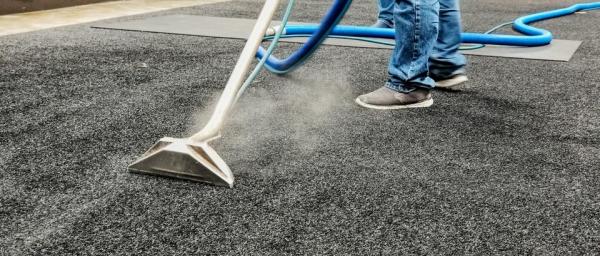 - February 5, 2021 /PressCable/ —
Strict qualifications were required for high placement on the Top Floor Maintenance List. JP Carpet Cleaning Expert Floor Care evaluated multiple criteria in order to narrow the field to the top 3 types of professional cleaning services everyone should be using. The full list of items along with the selection criteria can be found on the company website https://www.jpcarpetandfloorcare.com/importance-of-hiring-floor-maintenance-services.html.
Among the highest ranked are:
#1 Carpet Cleaning – Carpet cleaning is our number one service, our bread-and-butter, and the very first service we provided to our clients and neighbors in Los Angeles and the San Fernando Valley. Understanding basic carpet maintenance is the only way to have clean and beautiful floors for many years to come. There are things that can be done between professional carpet cleaning services, to maintain the look and feel of your carpet. The best way to keep your carpet flooring clean is to kill the source of dirt and dust that accumulates in the fiber. By taking off the shoes, vacuuming two to three times a week, and putting mats on entryways, you can extend the lifespan of your carpet flooring. Of course, professional carpet steam cleaning is essential to keeping your carpet cleaned and sanitized. Most carpet manufacturers recommend having the carpet professionally steam cleaned every 12 to 18 months, depending on the amount of use the carpet gets. In some cases, 9 months between professional carpet cleaning might be necessary. Every situation is different, and JP Carpet Cleaning Expert Floor Care, make it easy to stay on schedule.
#2 Wood Floor Cleaning, Wood Floor Refinishing, Hardwood Restoration – Hardwood floors are a beautiful addition to every space. Easily customizable to suit whatever taste, the elegance of wood floor is magnificent. That being said, wood floor maintenance is one of the most common services JP Carpet Cleaning Expert Floor Care provides. Depending upon the current condition of the wood floor, there are several options available. If the floor is in good condition, with only surface level scuffs, wood floor cleaning may do the trick. This is a simple process by which a patented solution is applied to the floor, then buffed away using a special buffing machine. If your floor is looking a little tired and there are surface scratches and scuffs everywhere, a light scrubbing is the best solution. This is a proven technique that removes only the top most layer of whatever existing polyurethane is left on the floor. From here, there is the option to stain color-worn areas and make any repairs that may be necessary. Then, new polyurethane is applied. This also works great on wood that has no "full sandings" left, and can help extend the life of the floor. Then, of course, is the full sanding. This brings the floor down to the bare wood, and allows for the most customization of color. Again, polyurethane is applied, protecting your investment. On your own, sweeping, dust mopping, or vacuuming are the routine activities to keep your wood floor free from dust and bacteria. Also, when mopping, avoid using harsh products that can eat away at the sealer.
Not sure what type of wood floor service is needed? Check out more information at the companies website: https://www.jpcarpetandfloorcare.com/wood-floor-cleaning.html
#3 Tile and Grout Cleaning – Tile and grout are in the parts of homes that see the most traffic: bathrooms and kitchens. This is because tile is relatively easy to clean on a daily basis when spills happen. Of course that also means a proper, professional steam cleaning is necessary. Between professional cleaning services, regular mopping and sweeping of the tiles can help keep them beautiful. When things spill wipe it up quickly to keep from darkening the grout lines. Always have the tile and grout lines sealed after a professional tile and grout cleaning. This is one great way to maintain tile and grout. The sealer acts as a protective barrier from any spills, giving time to wipe and clean away any messes, before it's soaked into the grout.
When discussing the reasons for creating the list, Peter, Creator of JP Carpet Cleaning Expert Floor Care said,
"This list outlines some of our most popular services and explains why they are necessary for homeowners. Day-to-day cleaning is great, but it is essential to have professional cleaning services performed on a regular basis."
Anyone considering professional floor cleaning services may contact JP Carpet Cleaning Expert Floor Care via their website, https://www.jpcarpetandfloorcare.com/.
Release ID: 88996215