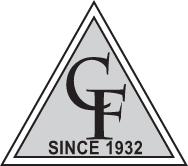 - January 22, 2020 /PressCable/ —
There are several factors that govern the overall consumer quality of cloth such as weight, cover factor, bending rigidity, thickness, shrinkage, durability, functional finishes, extensibility, and shear rigidity. But perhaps the most obvious factor is the fabric fading with time and the price of high quality outdoor fabric.
Carolyn Fabrics has partnered with Docril Fabrics to offer their clients an affordable fabric that stands up to other popular fabrics like Sunbrella.
Carolyn Fabrics is a fourth-generation family-owned business founded in 1932. Based out of North Carolina, which is the furniture capital of the world. They carry a wide variety of faux leather, leather, outdoor fabric, awning material, and upholstery supplies. Carolyn Fabric has been suppling the country with quality fabric for over 80 years. They are partnered with Docril Fabrics, LLC. Docril Fabrics is a subsidiary of Citel S.L., a Spanish family owned company with a long textile tradition that started back in 1875. Currently in its 6th generation, the family continues investing in quality and innovation to achieve the highest international standards.
A representative from Carolyn Fabrics spoke on behalf of the company, saying " The relationship between Carolyn Fabric and Docril Fabrics will be a game changer in the fabric industry. We will now be able to offer an affordable alternative for people who need to affordable outdoor fabric. It will be nice to have a two tier pricing level for our clients."
Docril is a 100 percent solution-dyed acrylic fabric for quality awnings and canopies, marine fabrication, casual furniture and automotive applications where durability is required. Docril uses Teflon in the finishing process, which protects the fabric by creating a barrier for water repellency, delaying dirt adherence. Will not reduce the air permeability and is not perceptible to sight, smell and touch.
A representative from Carolyn Fabric said " With North Carolina being such a big boating and marine life community, I think we are going to make a lot of people really happy with this new partnership."
Docril Fabric is an affordable outdoor fabric that is now available on Carolyn Fabrics website for immediate purchase.
Release ID: 88943641