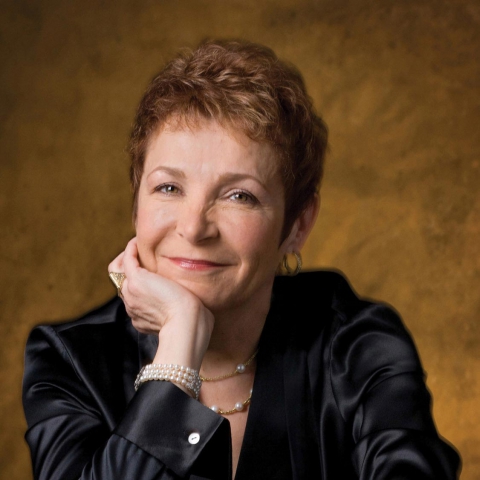 - May 13, 2017 /PressCable/ —
Unity Village, Kansas City, Missouri – June 12-15 2017, Shealy Wellness will be hosting an international summit to focus on all aspects of holistic medicine, best practices and successful examples of holistic businesses nationwide. The keynote address will be given by none other than World's Renowned Medical Intuitive and Six-Time New York Times Best Seller, Caroline Myss. Myss is an internationally renowned speaker on a wide range of topics including human consciousness, mysticism, spirituality, health, energy medicine, and the science of medical intuition. Caroline is considered one of the greatest medical intuitives in the world.
In addition to her intuitive abilities, Myss has established her own institution, the Caroline Myss Educational Institute, or CMED. Drawing students from across the world, CMED offers diverse programs, contributing to the personal development of its students. These impressive accomplishments are accompanied by her development of the field of Energy Anatomy, producing research on the areas of emotional, physical, psychological, and spiritual stress patterns in relation to diseases. Her extensive and highly accurate research can be found in a book co-written with Dr. Norman Shealy entitled 'The Creation of Health'.
Many of Caroline's books have been translated into over thirty different languages and selling millions of copies. Caroline has also been featured by Oprah Winfrey on the Oxygen network.
Come listen to Caroline's keynote address to the summit on June 12th "Intuition As The Foundation Of Holism." In addition Caroline will conduct a full day workshop, "Exploring The Multiple Levels Of Your Intuitive Skills" on June 13th. Tickets exclusively for Caroline's address and workshop can be purchased online for a special price. Choose the Caroline Myss Pass here: shealywellness.com/summit2017-myss Don't miss this chance to take part in this life changing two-day event.
There are still a few seats available to see Caroline and Norm with over eighteen of the best and brightest minds in holistic medicine during this four day event covering all aspects of whole body healing and holistic medicine. Also the world preview event of Bill Bennett's full length feature, INTUITION is YOUR PERSONAL GUIDANCE SYSTEM will also be shown at the international summit.
Get tickets now while space is still available! Limited seats left for this incredible four-day summit with holistic medicine's best and brightest minds. Don't delay, reserve space NOW. For more information and tickets go to: sHEALyWellness.com/Summit2017
Release ID: 199325