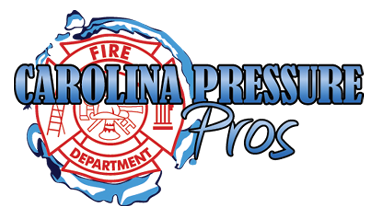 - April 26, 2017 /PressCable/ —
The newly unveiled service will come with a three years warranty against any return and accumulation of the notorious organic pollutant
Carolina Pressure Pros, Fayetteville's local, seasoned and premier power washing service provider, has launched not only a new but also a unique cleaning service that is aimed at making roofs look new again and increase their lives.
The recently unveiled non-pressure cleaning service dubbed Roof Cleaning Service is the only cleaning and organic pollutant mitigation method approved by the Asphalt Roof Manufacturer's Association, commonly referred to as ARMA. The Roof Cleaning Service is set to relief homeowners who normally find themselves with the burden of either replacing the roofs of their houses whenever they want to list them in the market or when they simply feel that the roofs should be replaced hence incurring unnecessary costs.
The new service has been tested and found to be effective in removing an organic pollutant known as 'Lichen' which is a natural occurring fungus that accumulates on roofs over time. The pollutant is normally black or dark green in colour and makes roofs look really old and worn out.
"We did our study well and came to a conclusion that a solution to the 'Lichen' problem, for homeowners, must be reached and that is how our experts developed our new Roof Cleaning Service. This is a service that will be executed professionally and will, beyond any reasonable doubt, be a relief to many homeowners especially in our area of operation," a senior Carolina Pressure Pros official said during the launch. When looking for Pressure Washing Fayetteville NC Carolina Pressure Pros is the premier pressure washing company.
The ARMA's approval of this new Carolina Pressure Pros' roof cleaning service means that homeowners' current shingle and roof warranty will not be affected at all by the service. Actually, the newly rolled out service will come with a three years warranty against any return and accumulation of the notorious organic pollutant.
Carolina Pressure Pros is currently a certified member of the United Association of Mobile Contract Cleaners, mostly referred to as UAMCC, and has been in the pressure washing services industry for many years. It is also critical to note that Carolina Pressure Pros is known for offering its clientele high quality residential and commercial cleaning services tailored to the client's needs. They have also cut a niche as far as their customer services are concerned.
Release ID: 190392