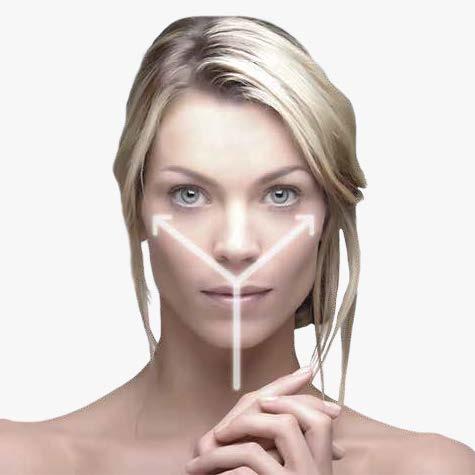 - November 7, 2020 /NewsNetwork/ —
Dr. Margo Aura Emami, owner of Aurae MD is announcing the expansion of her nonsurgical facelift procedure in the Carmel Valley San Diego area. She is a leading expert in nonsurgical facelift and skin tightening procedures in North San Diego and South Orange County.
More information about can be found here: https://auraemd.com/
She is accepting patients from La Jolla CA, Del Mar CA, Carmel Valley San Diego and the entire North San Diego County region.
Nonsurgical facelift refers to a combination of nonsurgical and minimally invasive procedures. The purpose of these techniques is to refresh and rejuvenate one's appearance. No cuts and incisions are involved. One doesn't have to stay overnight in the hospital for a nonsurgical facelift. A couple of hours would suffice.
Y lift is a facial contouring procedure. It defines the jawline, lifts the upper neck, and also revives the cheekbones. One doesn't have to wait for long to feel and see the difference. The effects become apparent soon after the procedure.
It is not a lengthy procedure and requires only 60 to 90 minutes. There is no involvement of anesthesia and prep time. Routine activities can be commenced post the procedure easily. But it is advisable to refrain from indulging in anything too strenuous.
More information on Y Lift can be found here: https://auraemd.com/nonsurgical-face-neck-lifts/
The whole procedure doesn't have to be done in a single setting. Depending on the patient's requirements, Dr. Emami can divide it into stages as well. Recovery following Y Lift doesn't take long. Slight tenderness can occur initially, but it will soon settle.
Many patients desire to lift their face and neck and also tighten the skin without having to undergo surgery. Dr. Emami can help her patients achieve that. She customizes the procedure for each patient and takes the time to understand what they are trying to achieve.
This procedure is suitable for men and women between the ages of 25 and 80. Results can be seen immediately and will last between 1 to 3 years. One of her satisfied patients stated, "I feel 30 years younger because of this marvelous procedure." It's also good to know that the procedure is completely reversable.
Patients who undergo the Y Lift procedure with Dr. Emami are automatically enrolled in Aurae MD's Y Lift Program which provides exclusive filler pricing. Many patients opt to join this program even if they aren't ready for a full Y Lift.
There is a reason why Dr. Emami is considered the top professional for nonsurgical facelift procedures in the La Jolla CA area. Her expertise is second to none and the results she's delivered for her patients speak for themselves.
Visit Aurae MD's Facebook page for more information: https://www.facebook.com/auraemd
People from La Jolla, CA, who want to retain their younger looks, should give her a call. Visit her website or contact her office for more information.
Release ID: 88984721