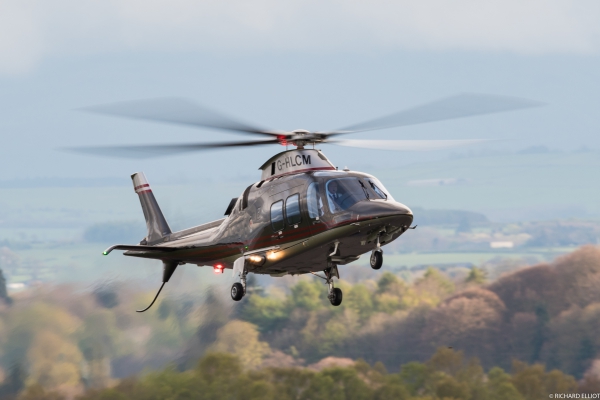 - June 7, 2017 /PressCable/ —
Carlisle-based helicopter charter, Apollo Air Services will be instrumental in the democratic process this month as the snap general election takes place. Responsible for collecting votes from a number of constituencies otherwise out of reach, they will play their part ensuring the results are received on time.
Apollo Air Services has operated from its head office at Carlisle Lake District Airport since incorporation in 2014. They also have bases in Cardiff City Heliport and London Southend airport. Their typical fare includes private helicopter charter for a range of occasions including golfing events, horse racing and motor sport, as well as airport transfers. Further information is on their website http://www.apolloairservices.com
Come June 8th they will carry out one of their more extraordinary tasks. When all voting has taken place, Apollo Air Services will take to the skies to collect the ballot box votes from the remote Islands of the inner Hebrides and bring them back to the mainland ready for counting making sure the people of the islands have their voices heard.
The two helicopters will depart Carlisle Lake District Airport at approximately 6 pm with one taking the northern route covering the islands of Iona, Tiree, Col and Mull and the second flying the southern route collecting at the islands of Giha, Jura, Islay and Colonsay. Both aircraft then head back to Lochgilphead to hand over the collection boxes and return to Carlisle.
Apollo Air Services is fully committed to safety and operate the latest model of the Agusta Westland 109SP. These aircraft are fully capable of operating at night, and with the advanced avionics installed can carry out this challenging task with minimum risk. Apollo are the only helicopter operator in the north of England and Scotland who operate this type of aircraft.
The experience of the pilots and the ground crew involved both on the night and in organising this late night flight is incredible, with a lot of hard work done by all to make this important delivery of votes to the mainland on time.
Chief Pilot Steve Graham says "Apollo Air Services has been involved in the ballot box collection since 2014 and are delighted to once again offer their services to the Argyll and Bute Council to get the ballot boxes in on time".
Release ID: 205607