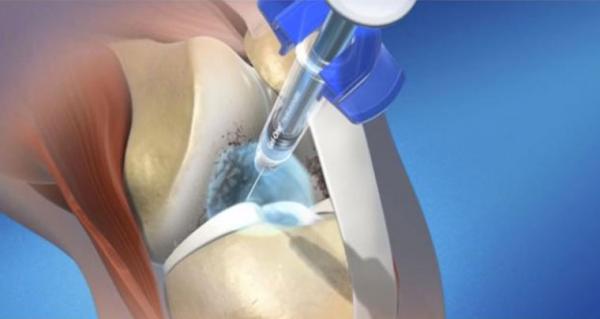 - September 22, 2021 /NewsNetwork/ —
Canton, OH knee pain relief center Beneficial Health Medical Center has expanded the availability of its nonsurgical osteoarthritis treatment for acute and chronic knee pain. The FDA-approved treatment is now available to patients across Hartville, Canton, Akron, and Cleveland Ohio.
More information about Beneficial Health Medical Center is available at https://www.ohiokneepain.com
The Ohio arthritis treatment center has expanded its presence across Canton Ohio to meet the need for minimally invasive and noninvasive osteoarthritis treatments.
According to the CDC and NIH, arthritis is the leading cause of disability in the United States, affecting 23 percent of the population. Osteoarthritis is caused by the breakdown of cartilage that acts as the cushion between bones. The symptoms include joint tenderness, pain, stiffness, and in some cases, a grating sound from the affected area.
Beneficial Health Medical Center specializes in treating debilitating knee pain caused by chronic osteoarthritis. The center uses advanced fluoroscopic imaging to improve the accuracy of knee viscosupplementation injections. The procedure involves the injection of an FDA-approved visco (gel) into the patient's knee joint without the use of opioid painkillers.
The arthritis treatment center is located in Hartville, OH, but has been seeing patients ranging from Canton, OH to Akron OH. The center offers HA knee injections as an effective alternative to corticosteroid injections. Digitally guided osteoarthritis viscosupplementation is an outpatient procedure that increases mobility, lowers a patient's reliance on pain medication, and can delay invasive surgery by years.
The procedure (Gel Injection) used by the medical center has been approved by the FDA since 1997. Since its approval, many other gel injections have been introduced by many pharmaceutical companies and are now utilized.
Beneficial Health Medical Center is a specialized arthritis care and wellness center in Ohio. The center offers joint pain injections and patient-centric recovery protocols administered by specially trained clinicians.
For more information about knee pain relief injections, call 330-355-8774 or visit the URL above.
Release ID: 89046606