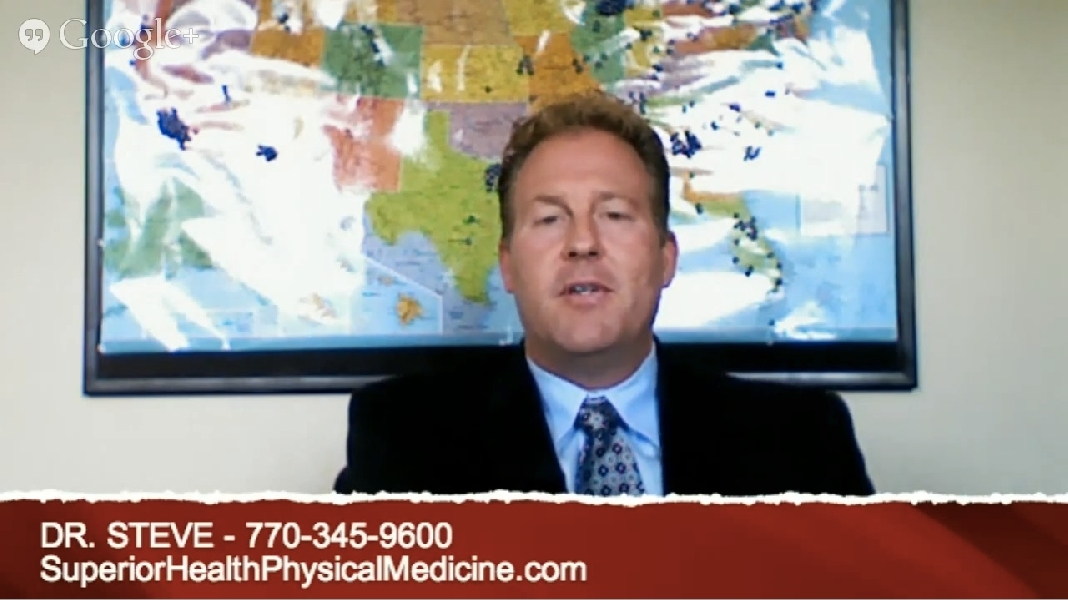 - July 24, 2014 /MarketersMEDIA/ —
Canton, GA, United States – July 21st, 2014 /PressCable/ — Superior Healthcare interviewed on Local Highlights TV: Canton Pain Management Specialist Superior Healthcare Offers Tips and Advice for Neck And Back Pain Sufferers.

In a new interview with Local Highlights TV, Dr. Steve Peyroux of Superior Healthcare reveals expert tips and advice on finding a top pain management specialist. In the video, Dr. Peyroux discusses the many problems with traditional "single service" practices that only focus on prescribing medications and how a multi-discipline approach can lead to truly lasting results for people suffering from all types of neck and back pain.

Dr. Steve offers clear advice on how several different types of common therapies can truly change the lives of pain sufferers of all types and ages, and outlines several pitfalls that must be avoided when shopping for a pain management service provider.

Dr. Peyroux notes that many people struggle with really understanding pain management techniques and how to know if the therapy they are currently receiving will lead to lasting results. This interview video gives solid information that's not usually shared openly in the health & wellness industry.

The Superior Healthcare interview can be found at http://youtu.be/Hn_pqmWx2R8.

About Superior Healthcare of Canton, GA

Superior Healthcare was founded in 1997 and serves the pain management, medical weight loss, and health and wellness industries. It has multiple locations to serve patients throughout Woodstock and Canton, Georgia, and is widely recognized as an industry leader in pain management and overall health and wellness due to its unique multi-disciplinary approach. Superior Healthcare can be contacted at the Canton office at (770) 345-9600 or their Woodstock office at (678) 766-1842, or via their website at (http://superiorhealthphysicalmedicine.com).
Contact Info:
Name: Neil Gass
Organization: Superior Healthcare
Website: http://superiorhealthphysicalmedicine.com
Phone: (770) 345-9600
Address: 2050 Cumming Hwy, Canton, GA 30114
Release ID: 56028