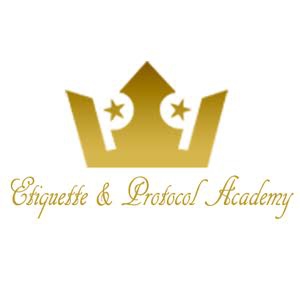 - April 7, 2017 /PressCable/ —
Civility Experts Worldwide Inc under its subsidiary In Good Company Etiquette Academy Licensing Group endorses Etiquette Protocole Academy Morocco. The Morocco training company is pleased to announce expansion of its programs and services to include the In Good Company Etiquette Academy-Morocco division. Zineb Khoudraji , founder of Etiquette Protocole , previously trained with the International Etiquette and Protocol Academy of London and is currently working towards her Master level Civility Trainer certification under Civility Experts Worldwide. Zineb built her professional reputation in the U.K and later in Marrakech – and she has a strong history of running prestigious events that have included some of the world's most elite celebrities, royalty, and political figures. She had the opportunity to share her knowledge about etiquette to an audience of millions as the official consultant for international television broadcaster Al-Jazeera.
In 2011, Zineb turned her attention to a new goal – with the opening of her training academy, the Etiquette and Protocole Academy of Morocco. The first of it's kind in the area, the company trains professionals as well as young people in the skills needed to be successful in daily life.
When asked why she believes the focus on youth is important, Zineb says, "The education of children is one of the priorities of every household. Every parent wants to give their child the best start in life, and to transmit all the skills and lessons they can. These skills are the keys to being a balanced, successful, respected, and respectable adult." She goes on to say, "Giving children the ability to feel at easy in society, to help them strengthen self-confidence his self-esteem will be important throughout their life .
Now, with the addition of the highly acclaimed In Good Company training offerings, Etiquette Protocole Academy is an official approved Civility Experts Inc. affiliate and the exclusive Certified Courtesy Coach® Train the Trainer Program Reseller in Morocco, Qatar, Tunisia, and Kuwait. This internationally recognized program was created by Civility Experts Worldwide Inc who are internationally recognized as the leading experts in civility training. The comprehensive Courtesy Coach® Certificate program is validated by International Civility Trainers' Consortium.
Lew Bayer, CEO of Civility Experts Inc., states, "It is our privilege to be affiliated with Etiquette Protocole Academy and we are proud to work with Zineb and her team to provide essential civility social skills training in Morocco."
Release ID: 184262