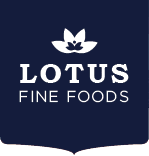 - June 17, 2016 /PressCable/ —
The popular Lotus Fine Foods announced the launch of a new online store to provide healthy and natural food enthusiasts with its premier organic, gluten-free and highly nutritious Quinoa Granula cereal, in different flavors and pack sizes.
More information is available at http://lotusfinefoods.com/.
Lotus Fine Foods is a popular Canadian-based business specializing in homemade and completely natural, organic gluten-free foods and delicacies based on homemade family-friendly recipes using only the healthiest ingredients and not compromising on great taste or nutrition.
The business announced the launch of its new e-store where clients can find and order its highly popular range of organic, highly nutritious, vegan and non-GMO delicacies, 100% gluten, refined sugar, peanut & nut, dairy and wheat free, using no trans-fat or artificial flavors, colors and preservatives.
The newly launched e-store also provides detailed ingredient descriptions on all the natural delicacies available, including the Quinoa Cereal packs with Dark Chocolate, Spiced Pumpkin, Coconut & Cherry or Cranberry & Cinnamon flavor in 6×320 or 300 gram boxes along with premier organic gluten free rolled oats.
More information on the newly launched e-store and the Lotus Fine Foods products, highly popular among shoppers of Sobey's, Whole Foods and other renowned stores, markets and retailers across Canada for its commitment to organic ingredients, great taste and valuable nutrition, can be consulted on the website link provided above along with multiple organic and gluten-free recipes for healthy food enthusiasts.
The Lotus Fine Foods founder, Lotus, says that "you've heard the old adage: the best things in life are free'. We couldn't agree more. That's why our products are dairy free, gluten free and free of artificial flavors, colors, trans-fat, preservatives and refined sugar. What you'll get are all organic ingredients, protein, fiber, vitamins and minerals. And when all this goodness is combined, the results is food that you'll feel fantastic about feeding your friends and family".
She adds that "proudly made in Canada, Lotus Fine Foods uses only the healthiest ingredients we can find and we believe that amazingly healthy food should not only make you feel amazing but also taste amazing. The goal to provide with a snack your kids will be begging for, a sweet treat that completes a tantalizing sundae and a cereal that starts your day off perfectly every morning".
Release ID: 119927