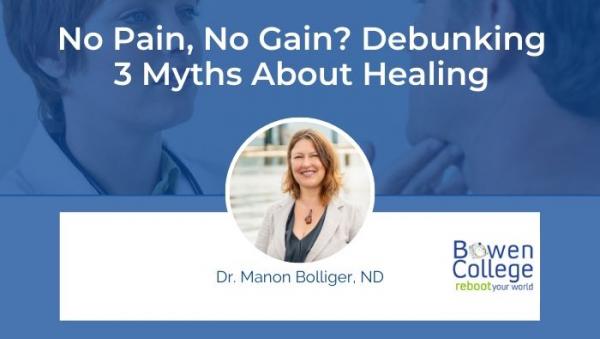 - July 27, 2020 /NewsNetwork/ —
Vancouver-based professional development institute Bowen College launches online curriculum, informing health care professionals about the practice of Bowen therapy, a form of holistic physical therapy that relieves pain by stimulating the nervous system.
More information is available at http://www.bowencollege.com
Bowen College holds virtual workshops and practical classes, educating professionals in pain management and the philosophy of Bowen therapy.
The launched online training program allows practitioners to study Bowen therapy at their own pace and eventually become accredited in the field.
The curriculum ranges from foundational programs, introducing new practitioners to the Bowen technique through eCourses in physiology, anatomy, and nutrition, to advanced programs for people already experienced in the field looking to master the mind-body training.
The range of virtual courses prepares students to pass written and practical examinations and be certified by the Canadian Examining Board of Health Practitioners (CEBHCP) in order to become a CBHT (Certified Bowen Health Therapist).
The Bowen technique emphasizes the importance of mind-body integration, aiming to relax clients, stimulate the nervous system, and manage pain by applying pressure to manipulate the tissue and muscles.
In addition to activating the sensory nervous system, Bowen therapy also stimulates blood circulation and lymphatic drainage, encouraging the body to heal itself and relieve swelling.
All of the new training programs at Bowen College are accredited by the CEBHCP and NHPC (Natural Health Practitioners of Canada).
The new curriculum was founded and designed Dr, Manon Bolliger, an expert in teaching doctors, chiropractors, physiotherapist, and homeopaths the techniques of Bowen therapy.
Dr. Manon Bolliger said "There is nothing more exciting to me than seeing more people benefiting from Bowen Therapy in their homes. Whether you want to become a Bowen practitioner or want to bring Bowen into your home, Bowen College is excited to share our work with you."
More information on prices and contact details can be found at the URL above, in addition to calling +1-866-362-6936.
Release ID: 88970081