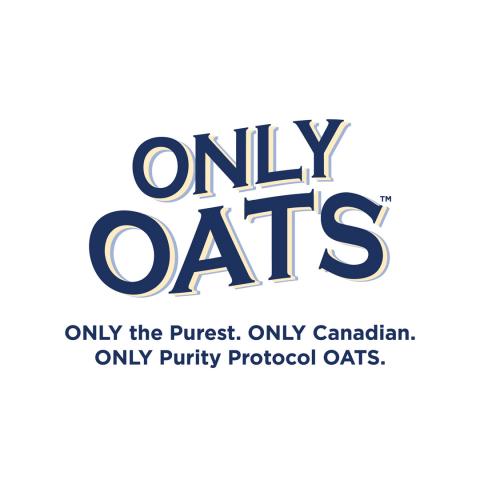 - March 21, 2021 /PressCable/ —
Only Oats has announced the launch of an updated range of gluten-free oatmeal products. The Saskatoon, Saskatchewan-based company specialises in manufacturing oatmeal products that can be safely consumed by individuals who suffer from celiac disease or other gluten intolerances.
For more information, please visit https://www.myonlyoats.com
The new announcement from Only Oats is aimed at diversifying its line of healthy food products for customers in Canada in search of high-quality gluten-free alternatives.
Gluten is a natural protein that is typically found in wheat and rye. It is sometimes added to other foods as a binding ingredient. However, a number of individuals suffer from an immune disease called celiac disease that makes them intolerant to gluten as it damages the small intestine.
Only Oats takes special care to ensure that gluten is excluded from the entire production and distribution process. The company's officially certified products are manufactured in line with the Purity Protocol, an industry benchmark process which specifies how oats are to be grown, handled and distributed to avoid contact with any grains that contain gluten.
Only Oats' updated range of gluten-free products consists of four items that all have a high nutrition value. Oat Flour, which is finely ground from high-quality oats, is best suited for making bread and cookies. The fibre and antioxidants in these oats can help ward off heart disease and lower blood sugar levels.
Quick Oats can be cooked in less than three minutes and are suitable for porridge, smoothies and soft oatmeal cookies. Unlike Quick Oats, the company's Rolled Oats retain their original shape and are best used for baking. Only Oats also offers Steel Cut Oats that are cut with a steel blade. This type takes half an hour to cook and its nutty taste is ideal for granola bars.
The Only Oats website has an online shop along with a list of offline locations including popular supermarket and pharmacy chains that stock its products.
A satisfied customer said: "I use Only Oats' flour to make my gluten-intolerant husband's favourite cookies and wonderful banana waffles. They are great products."
Additional information about Only Oats can be found at https://www.myonlyoats.com
Release ID: 89001818