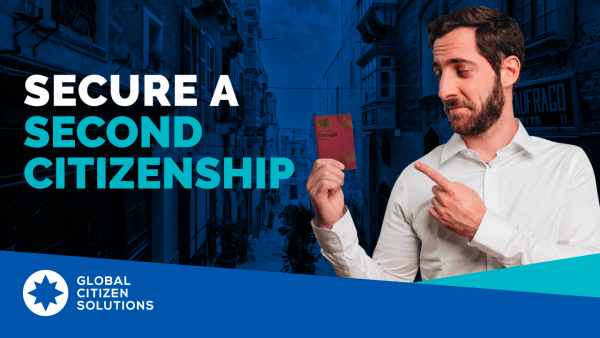 - November 10, 2021 /PressCable/ —
You cannot buy a passport, but with Global Citizen Solutions' new YouTube channel viewers will be able to answer all their questions on how to obtain a second passport via citizenship by investment. The boutique migration investment company has launched its own YouTube channel featuring a wide variety of videos that shines a light on the world of global citizenship and residence, covering popular topics such as Portugal Golden Visa and many other investment migration options. The videos are an informative guide on how to obtain increased mobility and financial stability that come with having second citizenship.
From providing clarity on how to obtain a second passport with Portugal's popular Golden Visa scheme, to Curacao and Grenada's citizenship-by-investment programs, the channel provides its subscribers and viewers with new content every week to help them decide where to start a new life, understand the tax benefits for each program, or simply highlight how to increase their chances of mobility around the world. We know that each person's situation is different and will be looking for different opportunities. Our channel is here to cater for each person's needs.
"We are excited to share tips and inside information with a wider audience because we have navigated through the same challenges when relocating ourselves. That's what sets us apart from big investment migration companies – we have been in our client's shoes and followed the same steps when moving to different parts of the world. We want to help our clients find the best option for them and help them follow in our footsteps to find the easiest pathway tailored to their needs. Our new YouTube channel is the ultimate guide to help you visually research your next steps regarding retirement, relocation or investment in funds or real estate" points out Patricia Casaburi, Managing Director of Global Citizen Solutions.
The channel also features videos and guides with tips on investment funds, the best passports in the world for travel mobility and information on real estate investments and taxes. Visit Global Citizen Solutions – YouTube to subscribe and click on the notification bell to receive updates on new videos.
About Global Citizen Solutions:
Global Citizen Solutions is a boutique investment migration consultancy firm focused on finding the right residency or citizenship by investment program for individuals wishing to secure their future and become global citizens.
With offices in Portugal, United Kingdom, Hong Kong, and Brazil, their multilingual team guides individuals and families from start to finish, providing expert advice concerning freedom, mobility, taxation, and security. From helping individuals find their dream homes or investment to providing successful immigration and relocation services, Global Citizen Solutions will guide clients every step of the way, offering the freedom, mobility, and security that comes with second citizenship or residency.
Release ID: 89052393