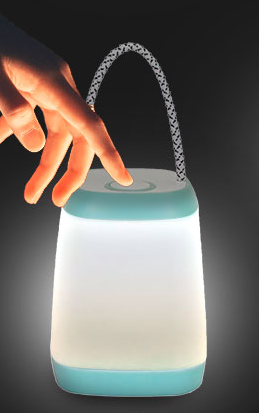 - October 22, 2020 /NewsNetwork/ —
LouRoss Technology Pvt. Ltd. announces its LED Camping Lantern that is versatile and has multiple uses. It can be placed on flat ground or can be hung from a hook.
For more information visit https://www.amazon.com/Camping-Portable-Flashlight-Emergency-Hurricane/dp/B08B3T7NJG/?maas=maas_adg_79105DD901E6D4938B214ED2C1775F63_afap_abs&ref_=aa_maas&ref=sr_1_28&dchild=1&keywords=kids+lantern&qid=1600219941&sr=8-28
The newly released product has been designed to serve as a multi-purpose lantern that can be used by children and adults for camping, emergencies, and even a night light. It has three levels of brightness with a luminous flux of 130 lumens.
This easily portable lantern from LouRoss Technology Pvt. Ltd. doesn't blind the eyes with a harsh beam of light but emits a warm white light. It contains 16 LED's at 130 lumens and requires 3AA batteries. Its simple one-button operation that switches on and off, between three levels of brightness makes it easy to use for children especially in places where it is pitch dark.
This lantern from LouRoss Technology Pvt. Ltd. is LED operated, lasts longer, and is energy efficient. Thus it eliminates the need to change the battery frequently. It uses 50 percent less electricity than the traditional incandescent, fluorescent, and halogen lights, helping the user to save on costs. It has been designed to prevent combustion and is resistant to shock and breakage. It is environment friendly since it does not emit UV rays.
This product from LouRoss Technology Pvt. Ltd. can be used in multiple ways, as a hanging lamp, night light, or a patio table lamp. It is good as a night light for babies because the light is soothing and gentle.
The lantern is good for camping, as it is easy to operate and it can be packed and stored with ease. It is also lightweight, as it weighs only 4.2 ounces. It can light up tents and picnics. It can be effectively used in any weather condition and emergencies such as blackouts and storms.
The LED lantern from LouRoss Technology Pvt. Ltd. Is good for outdoor activities such as in RVs, for hiking, fishing, and backpacking. It is also handy for survival preps.
For more information visit the link given above or call them on +61-412-085-236.
Release ID: 88981934