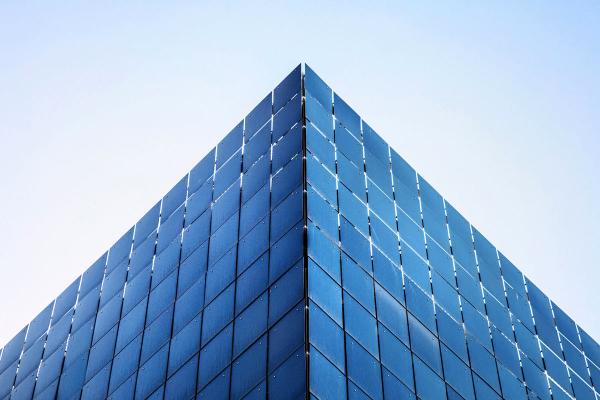 - September 13, 2019 /PressCable/ —
Not all that shimmers in this world is sure to fade. In fact, the shimmering sequin wall of metal built by California Sheet Metal (CSM), for La Jolla's Westfield UTC mall, ought to last well into the next century—and beyond. Even better, it's not only built to last, it's the first wall of its kind in San Diego.
Designed by Westfield Design who came up with the idea of a shimmering (or "sequined") façade for the Westfield UTC shopping center in La Jolla, California. Westfield Design turned to the union-affiliated team at California Sheet Metal because of their experience in this growing phenomenon of ornamental sheet metal in architecture, most notably the Lilly Biotech headquarters, also in La Jolla.
Featuring over 3,200 stainless-steel panels that were fabricated and installed by the San Diego-based company whose other recent projects include the Petco headquarters, the San Diego Central Library, and the headquarters for the San Jose Earthquakes soccer club. The wall was 3D-laser-scanned in order to facilitate the precise design and layout of the concrete embeds and the sub-frame.
Once the panels were scanned and fabricated, they were then attached to the galvanized HSS tube steel support framing using two stainless-steel spindles as hinge points at the top of each sequin square. These hinge points allow the panels to pivot with the wind, creating the shimmering effect—not unlike the undulations of a boat's sail as it moves over the ocean. See video of it here.
Granex Blue in color, with just a bit of space in between them, these light-interference, stainless-steel panels are etched steel sourced from Rimex, the British metal finishers whose marquee cladding projects include the Crystals Mall in Las Vegas, Cleveland's Museum of Contemporary Art, and Melbourne, Australia's Victorian College of Arts.
As companies like California Sheet Metal continue to push the design envelope in the world of sheet metal fabrication, architects continue to innovate accordingly. "There's been a substantial increase in the use of imagery in sheet metal applications," says Scott Hollingsworth, California Sheet Metal's business development manager. "And in a case like this sequin wall, when you execute it with the kind of artistry and craftsmanship that we bring to all our projects, it gives the structure texture. It creates a real impression. A 'Wow' factor that people remember. The amazing thing is it doesn't even take much wind to create this effect and it gives the building a whole new, three-dimensional look."
As collaborative as they are creative (in their own right), the highly experienced team at California Sheet Metal is as innovative as architects are forward thinking. The advances in 3-D technology and software have allowed both sides to keep up with each other. "We build what architects dream up," says Hollingsworth. "Often, that starts with a drawing on a bar napkin that eventually works its way into something that can be built. With the kind of eye-popping results that get everyone's attention."
"What makes this type of project so attractive is that it's not just a façade, it's not just the outside of a building," adds Hollingsworth. "It's art. It's ornamental art steeped in craftsmanship and the kind of sincerity of thought and intention that we really believe in here at California Sheet Metal. Plus, it's really cool."
About California Sheet Metal
California Sheet Metal (CSM) is one of Southern California's oldest, most renowned, and most innovative architectural metal companies. CSM fabricates and installs building facades, decorative exteriors and really anything architectural you can imagine with metal. Based in El Cajon, just outside of San Diego, this union-affiliated business has been fabricating and installing architectural sheet metal for over 110 years. In addition, they build custom stainless steel railings, composite panel systems, Trespa phenolic panels, Equitone fiber cement panels, and ornamental sheet metal. CSM works with architects, owners and contractors in the concept, design, production and installation phases of projects both large and small.
Release ID: 88918343